Iran to observe Ferdowsi National Day 
May 13, 2018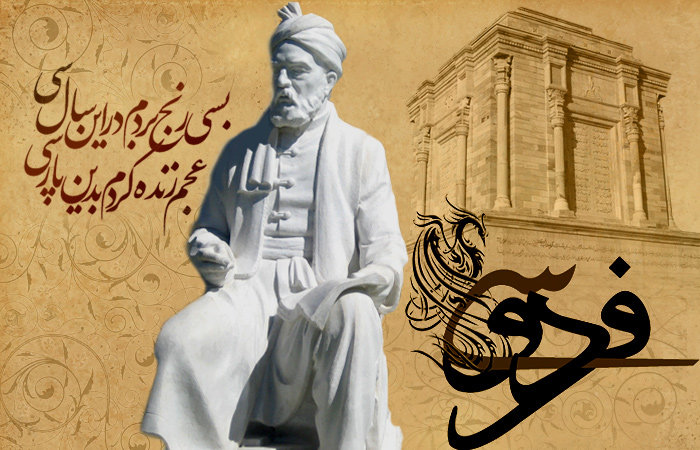 TEHRAN – Ferdowsi National Day will be celebrated during a miscellany of programs across Iran on Tuesday.  
The Academy of Persian Language and Literature is scheduled to organize a meeting at the Tehran Book Garden where several literati will deliver speeches.
In his lecture, Abtin Golkar will provide comparisons between Persian and Russian epics. Farzin Ghafuri will make an assessment of the historical sources Ferdowsi used to compose the Shahnameh's chapter that recounts the story of Khosrow I, the Sasanian king who ruled from 531 to 579.
In another program, Chameh, a cultural group based in Tehran, plans to organize several performances of naqqai, a style of storytelling dedicated to Shahnameh epic stories.
The program is part of the 4th Soldiers of Peace National Congress that is organized by the Iran University of Medical Sciences to celebrated Ferdowsi National Day, which is also Persian Language Day.
"The Iranians in the stories of the Shahnameh have never started any wars and its heroes have always called upon their rivals to peace, therefore Ferdowsi is always considered a pacifist poet," Chameh leader said in a press release published on Sunday.
The Malek National Library and Museum Institution is also scheduled to celebrate the day organizing an exhibition of reverse paintings on glass created by a group of students of Mehrnush Besharat.
The paintings have created based on the lithographic illustrations to Ferdowsi's Shahnameh by Mirza Aliqoli Khoi (1815-1856).
The rare copy of the Shahnameh is preserved at the Malek National Library and Museum and the exhibition will run until June 14.
Iranian people will turn out in force to celebrate the day at the tomb of Ferdowsi in the northeastern Iranian town of Tus.
Photo: This poster shows images of a Ferdowsi statue and his tomb and a calligraphy of the Shahnameh verse reading "I toiled much over thirty years, By the Persian language I remade Iran". It refers to the fact that Ferdowsi spent 30 years writing the Shahnameh over a millennium ago.
MMS/YAW