Gas exports to Baghdad to rise to 14mcm/d by June
May 14, 2018 - 4:48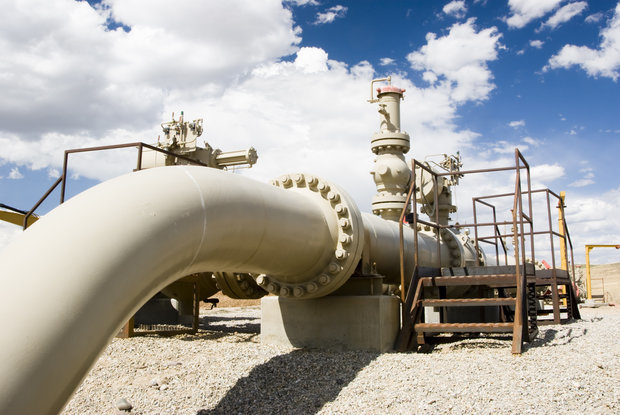 TEHRAN- Iran will increase its gas exports to Iraq's capital city of Baghdad to 14 million cubic meters per day (mcm/d) since June, one year after starting gas exports to the Iraqi city, according to a director in the National Iranian Gas Company (NIGC).
Behzad Babazadeh, director of international affairs of NIGC, said: "Based on the deal with Iraq, gas exports to Baghdad was projected to be six mcm/d in the first year, 14 mcm/d in the second year, and 30-35 mcm/d in the third year", Shana reported.
The Iraqi government approved a deal in late 2017 to import gas from Iran to the eastern border province of Diyala, increasing purchases of the Iranian fuel, which started in June after several years of delays.
As per the deal, Iran committed itself to exporting gas to the Iraqi capital Baghdad and the southern Iraqi city of Basra.
About 12 mcm/d of gas per day are currently transferred to Baghdad, making Iraq the second largest gas customer of Iran after Turkey, which imported about 21 mcm/d in 2016, according to the latest BP Statistical Review of World Energy.
Basra, Iraq's second largest city, also needs Iranian gas to feed its power plant as part of efforts to reduce outages that have turned into a persistent source of public discontent and the export will commence soon.
MA