New Horizon forum on Quds opens in Mashhad
May 14, 2018 - 12:37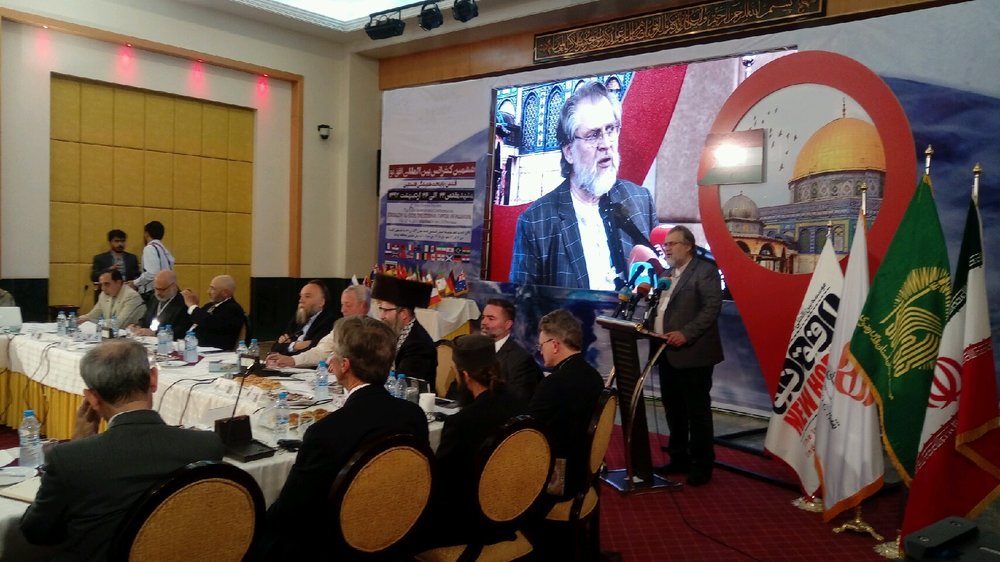 The international New Horizon Conference on al-Quds (Jerusalem) opened in the northeastern city of Mashhad on Sunday.
The subject of the conference, entitled "Quds, Permanent Capital of Palestine", began at Al-Ghadir Hotel.
More than 50 senior American, European, Asian and Russian scholars as well as political commentators from Iran are attending the two-day event, according to Tasnim.
The gathering focuses on the latest developments in the Middle East, particularly U.S. President Donald Trump's plan to move his country's embassy from Tel Aviv to (al-Quds) Jerusalem.
The conference, the sixth of its kind, started one day before the U.S. moved its embassy to al-Quds. The decision has sparked condemnation from world leaders. No country in the world recognizes al-Quds as Israel's capital.