"Pig's Bone and Leper's Hands" published in Bosnian
May 14, 2018 - 18:27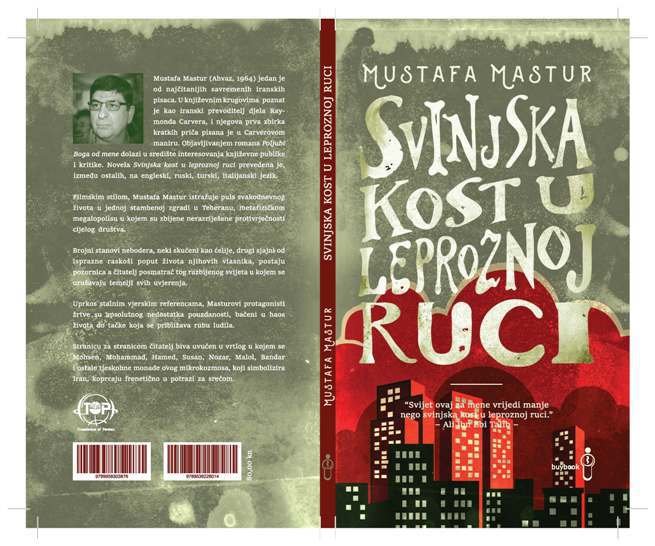 TEHRAN – Iranian writer Mostafa Mastur's novella "Pig's Bone and Leper's Hands" ("Svinjska kost u leproznoj ruci") has been published in Bosnian in Sarajevo.
Published by Buybook, the book has been translated into Bosnian by Muamer Kodric, the renowned Bosnian translator of Persian literature, the Cultural Center of Iran in Sarajevo has announced.
This novel recounts the problems and everyday lives of different residents of a high-rise in Tehran.
The book has been published in several languages across the world.
A Russian translation of "Pig's Bone and Leper's Hands" by Mirzayev Oktay Javanshirovich was published in 2012 and an Italian translation by Bianca Maria Filippini came out in 2011.
A Turkish translation by Ertugrul Ertekin and an Arabic translation by Maryam Heidari are also available.
Photo: The cover of the Bosnian version of Iranian writer Mostafa Mastur's novella "Pig's Bone and Leper's Hands"
MMS/YAW