Putin reaffirms Russia's commitment to Iran deal
May 16, 2018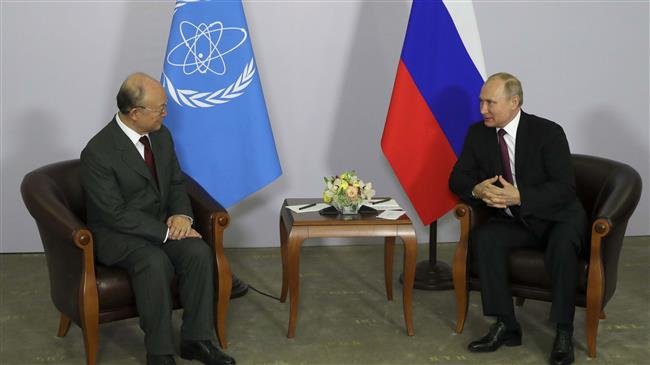 TEHRAN – Russian President Vladimir Putin has underlined Moscow's readiness to remain committed to the 2015 landmark nuclear deal despite the U.S. withdrawal from the agreement, Press TV reported.
Russia's Permanent Representative to the Vienna-based IAEA Mikhail Ulyanov made the comments while speaking to reporters following a meeting between the Russian president and the UN nuclear agency's chief Yukiya Amano in Sochi on Monday.
"As far as Iran is concerned, the president reaffirmed Russia's readiness to continue fulfilling the Joint Comprehensive Plan of Action (the official name for the nuclear deal) regardless of the United States' decision to withdraw from it," Ulyanov said.
MH/PA