EU's support for nuclear deal not enough: Zarif
May 20, 2018 - 20:18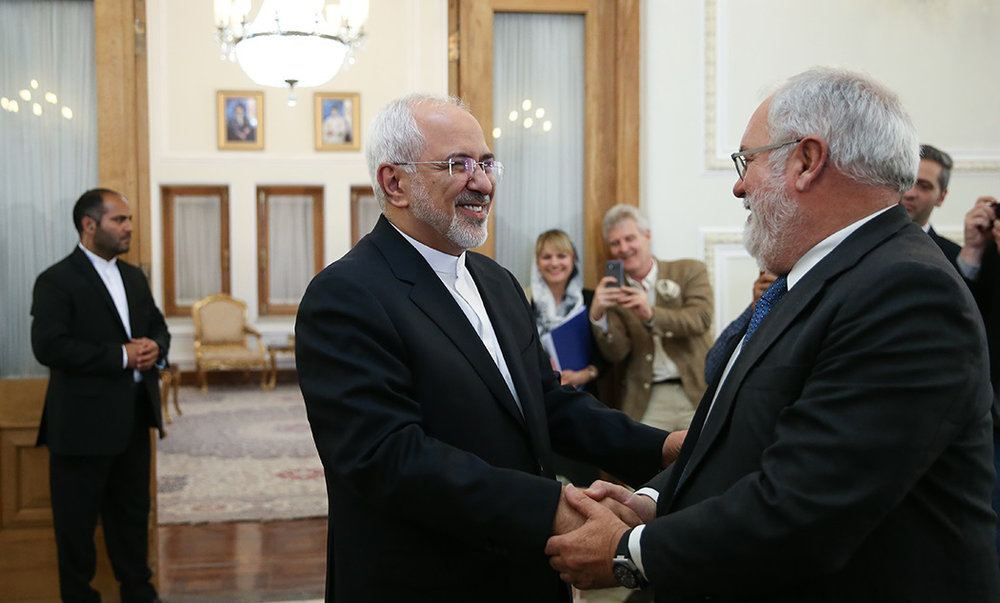 TEHRAN – The European Union (EU) is not doing enough to secure the benefits for Iran from the 2015 nuclear deal following the withdrawal of the United States, Foreign Minister Mohammad Javad Zarif said on Sunday.
With the U.S. pullout, Iran's public expectations from the EU have increased in order to maintain the benefits of the deal, Zarif told EU's energy chief, Miguel Arias Canete, in Tehran, IRNA reported.
He also said the possible withdrawal by major European companies from their cooperation with Iran is not consistent with the European Union's commitment to implementing the nuclear deal, also called the Joint Comprehensive Plan of Action (JCPOA).
Earlier this month, U.S. President Donald Trump officially withdrew the United States from the JCPOA. Trump also said he will reinstate economic sanctions on Iran.
The EU should take more practical steps and increase its investments in Iran for continuation of economic cooperation with Iran, the foreign minister said.
Canete, for his part, voiced European countries' determination to preserve the JCPOA and to support the cooperation between European companies and Iran.
He added that the U.S. withdrawal from the JCPOA had created problems for Europe, but the EU will continue cooperation with Iran in maintaining and protecting the JCPOA.
MH/PA