A peek into Gohar-Tappeh prehistoric site
May 29, 2018 - 19:38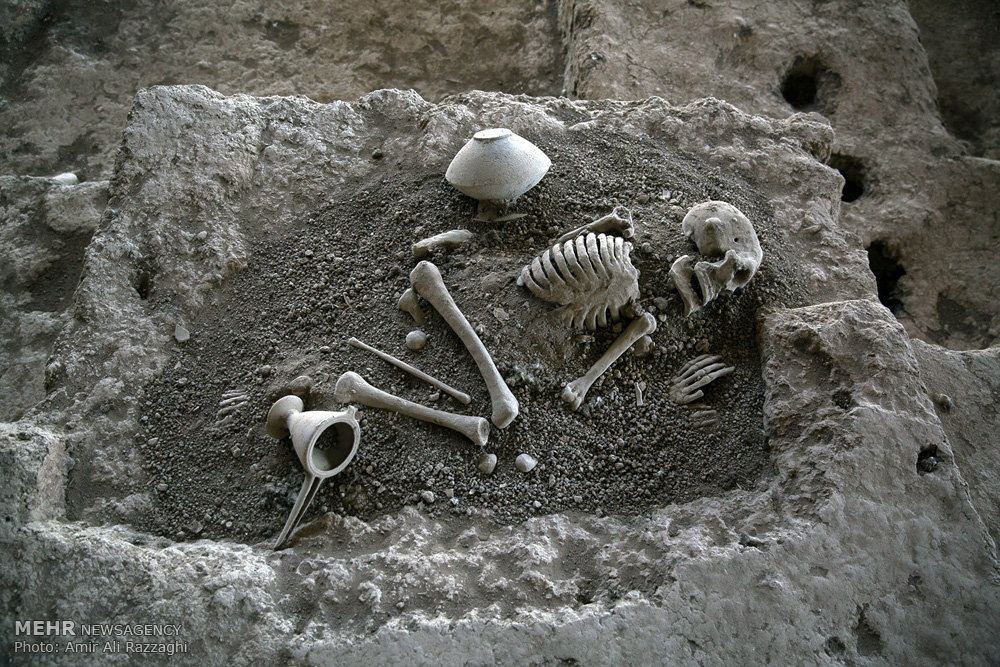 Photo depicts prehistoric human remains and potteries being on display at a local museum in Gohar-Tappeh archaeological site, May 27, 2018.
Located five kilometers from Behshahr in northern Iran, Gohar-Tappeh is the largest and most important prehistoric site so far, relative to those previously discovered in the region.
In 2009, a joint team of German and Iranian archaeologists along with a number of Polish experts in interdisciplinary fields studied some 13,000 years record of habitation at the site.
Their studies suggested that inhabitants of the region were mainly powerful and large in stature with some of whom being very skillful horsemen.
(PHOTO: Amir-Ali Razzaghi/Tehran Times)
AFM/MG