Drought threatens wildlife in central Iran
May 30, 2018 - 21:10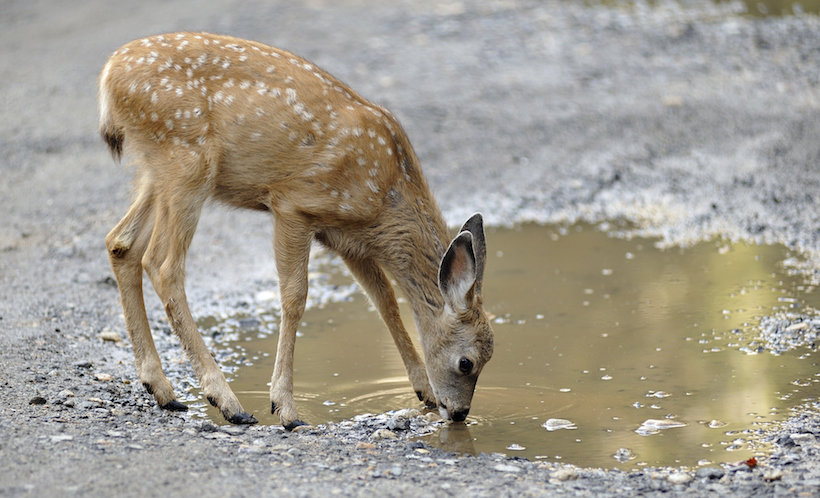 TEHRAN -- Over the past few years, the number of wildlife species has declined due to the drought in central areas of Iran, Hamid Zohrabi, deputy environment chief for natural environment has said.
The decline is obvious in some parts including Siahkooh in Yazd province and Kavir National Park in Semnan province, ISNA quoted Zohrabi as saying on Wednesday.
fortunately this year, the spring rainfalls increased, and to some extent, reduced our concerns about the forage and water resources required for the wildlife, he sated, adding, "But regarding the latest projections about water shortage in summer, we have urged all the provinces [departments of environment] to take necessary actions to store adequate water and forage in order to prevent outbreaks of diseases in wildlife habitats throughout the country."
Wildlife habitats in Iran are clearly under threat, especially in the central regions, as they suffer from worst drought spells in decades. The situation is aggravated in the summer and autumn, he highlighted.
To solve the problem, over the past few years it has been planned to provide the required amount of water for the wildlife by transporting water to the habitats and through artificial waterways, he said.
"Although we had an agreement with the Budget and Planning Organization to allocate a budget of 900 billion rials (nearly $21.5 million) to Department of Environment natural directorate, we only received 70 billion rials (nearly $1.5 million) which was earmarked for both natural and human directorates of the Department," Zohrabi stated.
Therefore, due to the budget strain all the plansdevised to counter drought were implemented through budgets allocated by the provincial departments of environment, he highlighted.
"We are also working on a plan to fight drought and wildfire in [habitats] in collaboration with Disaster Management Organization," he stated.
FB/MQ/MG