Rome gallery displays works by Iranian artists 
June 8, 2018 - 18:2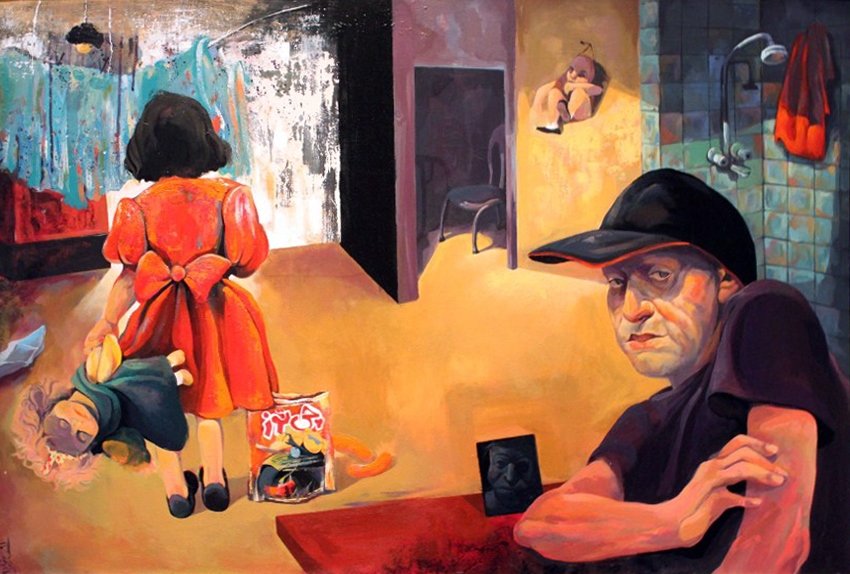 TEHRAN – The Domus Romana Art Gallery in Rome is displaying paintings, calligraphic paintings and photos by 68 artists from Iran in an exhibition that opened on June 5.
"Polo" by Parvin Hosseinzadeh, "Vendor" by Maryam Khorrami, "Emancipation" by Parvaneh Razzaqi, "Bus" by Hani Najm, "Dream" by Arezu Akrami and "Peace & War" by Hadi Abri have been selected for the showcase entitled "Persian Art", the organizers have announced.
Among the artists whose works are on display at the exhibit are Morad Fattahi, Khandan Lolaki, Arezu Mozaffari, Mohammad-Hadi Fadavi, Jamshid Haqiqatshenas, Behnaz Khamechian and Narges Qasemi.
Khadijeh Rajabi from Iran and Oriana Picciolini from the Domus Romana Art Gallery are the curators of the exhibition, which will run until the June 13.
The gallery is organizing the showcase in collaboration with Iran's Institute for Development of Contemporary Visual Arts and the Islamic Culture and Relations Organization.
Photo: "Family" by Behnaz Khamechian
MMS/YAW