Atomic Energy Organization of Iran , Iran University of Medical Sciences to set up cancer treatment center
June 10, 2018 - 20:35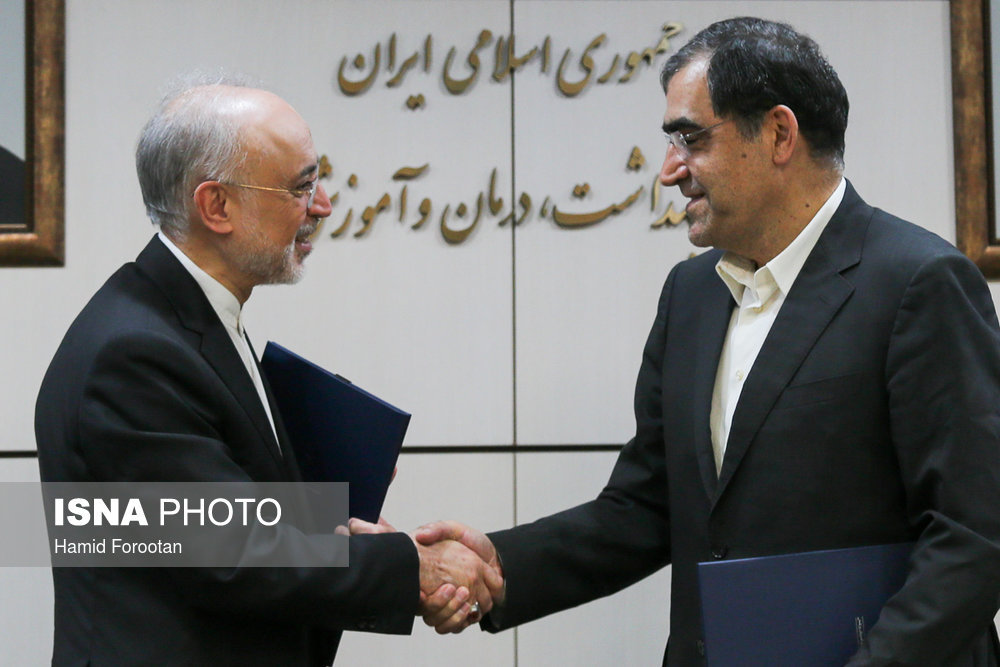 TEHRAN — Atomic Energy Organization of Iran (AEOI) and Iran University of Medical Sciences have joined hands in setting up an advanced cancer treatment center in Tehran, ISNA reported on Sunday.
As per a memorandum of understanding signed between the AEOI and Iran University of Medical Sciences, affiliated to the Ministry of Health, the center will be established in two parts, Masoud Naseripour, the university chancellor explained.
In addition to treatment services the center operates an institute for cancer research, Naseripour said, adding that, practicing nuclear medicine for diagnosis and treatment of cancer, cellular therapy, radiotherapy, gene therapy as well as offering screening, diagnosis, treatment and rehabilitation services are of the main priorities of the center.
The 350-bed center will be equipped with modern technologies, he added. Well-trained oncologists as well as other physicians specializing in cancer treatment will offer various services at the center.
In addition to the aforementioned center a polyclinic for outpatient services as well as a dental center will be set up in a land area stretching over 10,000 square meters, he added.
Naseripour expressed hope that the center will become fully operational within the next three years.
Ebrahim Raeesiyoun, an advisor to Ministry of Health in economic affairs, for his part explained that within the framework of aforesaid the memorandum of understanding AEOI will allocate a land area of 18,000 square meters in northwestern Tehran and will fund the construction project of the center.
Earlier in April Deputy Health Minister Reza Malekzadeh has said that population-based cancer registry of the Islamic Republic of Iran shows a cancer incidence rate of 158 per 100,000 of the population and 143 per 100,000 of the population (excluding non-melanoma skin cancer) in 30 provinces of Iran annually.
In the Iranian calendar year 1393 (March 21, 2014 to March 20, 2015) some 112,000 individuals were diagnosed with cancer, he added. However he noted that the database indicates that the rate for all cancers (excluding non-melanoma skin cancer) for men and women combined was 182 per 100,000 in 2012 worldwide which means that the rate of cancer in Iran is well below the world average.
Setting up such centers would certainly increase the chances of early diagnosis and intervention for cancer patients which result in lower mortality rate in the country.
MQ/MG