By Maryam Qarehgozlou
Refugees thriving in Iran: WFP country director
June 25, 2018 - 9:25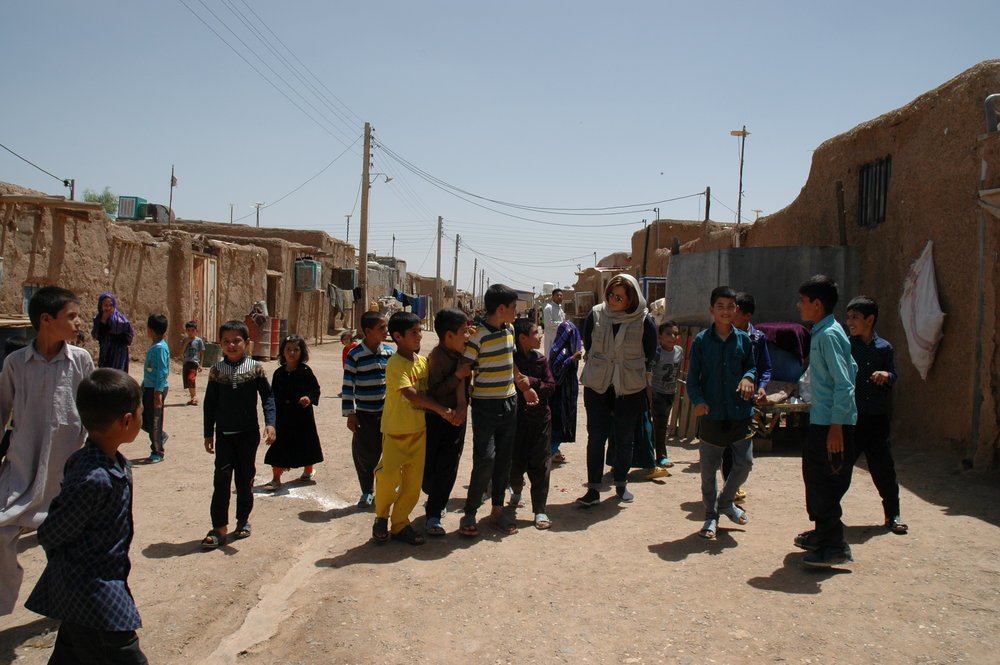 TEHRAN — Negar Gerami, the WFP representative and country director in Iran, says Iran is a country in which refugees thrive.
"Despite all the hardships that the Iranians have suffered throughout the years I don't think this is a country where you would say that refugees are not thriving," Gerami told the Tehran Times in an exclusive interview on the occasion of World Refugee Day 2018.
She also said, "In Iran the acceptance of the refugees is quite high…, we have welcomed these refugees and have given them sanctuary."
"We all hope that the peace does prevail in the countries of their origin and that these people can go back. But for the time being and until the situation is conducive to their return I think we have welcomed them with open arms," she said.
Each day war forces thousands of families to flee their homes, people who are just like us. People who are forced to leave everything behind to escape violence for a safer future. But refugee or not, everyone deserves to live in safety.
According to the UN Refugee Agency we are living in a world where nearly 1 person is forcibly displaced every two seconds as a result of conflict or persecution. An unprecedented 68.5 million people around the world have been forced from home. Among them are nearly 25.4 million refugees, over half of whom are under the age of 18.
There are also an estimated 10 million stateless people who have been denied a nationality and access to basic rights such as education, healthcare, employment and freedom of movement.
The Islamic Republic of Iran continues to host one of the largest and most protracted refugee populations of the world. Iran has been generously hosting an estimated 3.5 million refugees residing in Iran, inclusive of registered refugees, passport holders and undocumented ones– the fourth largest refugee population in the world – for more than three decades. The vast majority of these, mainly from Afghanistan and Iraq, live in urban areas, with only three percent living in 20 settlements spread across the country.
WFP ensures food security for refugees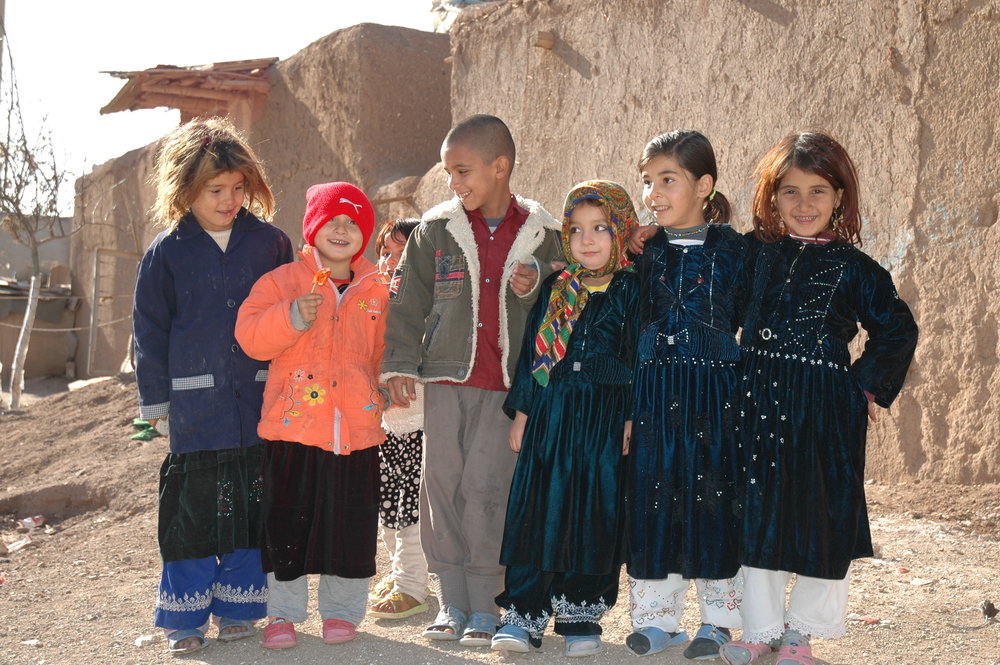 Refugees living in settlements are not able to meet their food needs. Poorly diversified diets and detrimental practices – such as skipping meals or consuming cheap, unhealthy foods or too much sugar – often lead to chronic health issues such as high blood pressure and diabetes. The World Food Programme (WFP) has been assisting refugees in Iran with food since 1987.
"WFP has been assisting refugees in Iran for three decades. Majority of them are from Afghanistan and when they came they basically came with just some clothes on their backs. And as the refugees are very vulnerable and don't have much, our mandate is to make sure that they are food secure," Gerami explained.
"What is the meaning of food security? It means having enough food that would keep you healthy throughout the day every day of the year."
"Initially when people cross over they don't have means of cooking, stove, utensils, so what WFP does is to provide them with ready-to-eat meals which doesn't require a lot of utensils. Later on, when the UNHCR comes in and provide them with non-food items that are required for preparing a meal, we provide dry food items. We have been doing that now for 30 years," Gerami added.
"We had a food basket that consisted of wheat flour, rice, oil, sugar and pulses. In every country depending on the dietary need of the people and their culture we vary the commodity. It's not one-size-fits-all program. For example, when we have refugees in Africa, they are not rice eaters. They eat corn so we provide them with corn. But it has to be a balanced diet, so we calculate the kilocalorie value, it has to have the right balance of fat, protein and micronutrients. Therefore depending on the location and background of the people we provide different types of food baskets," she explained.
"In Iran we have been doing this for Afghan refugees who have very similar diet to the Iranians. Bread is very important and staple diet in their food basket so we provide bread, rice, and oil to cook with, and the protein content derived from the pulses, so it's either lentil chickpeas, or red beans. And then sugar as well."
Replacing food assistance with cash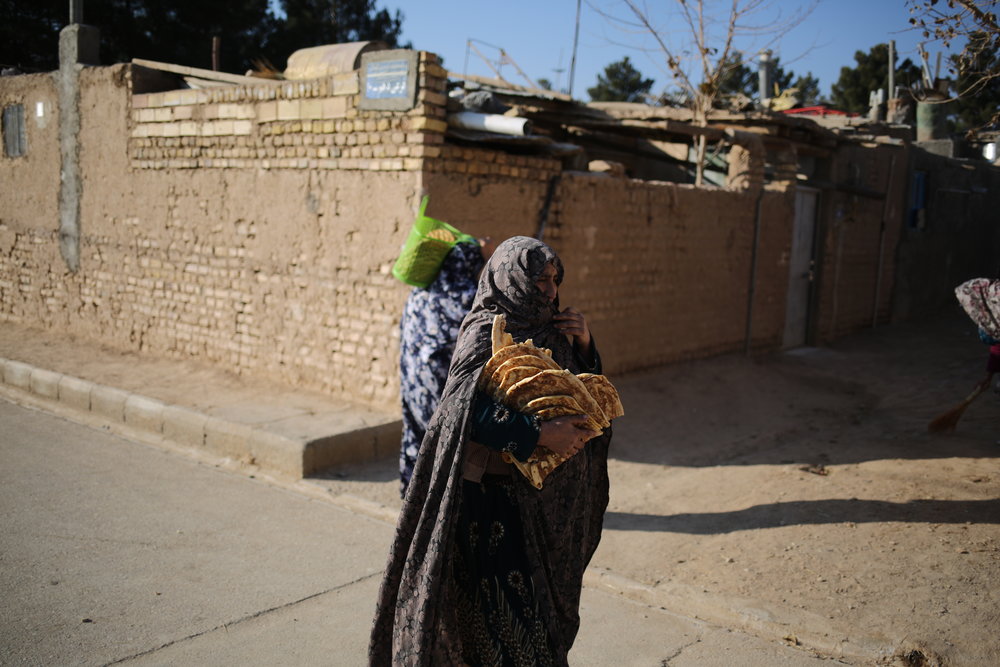 The WFP representative and country director went on to explain that they had revolutionized the old system of providing the refugees with a monthly ration consisting of the staple commodities with cash.
"Since January of 2018 we have shifted to a cash-based transfer modality. Now we are providing the refugees with the cash to buy the food that they want. We do that in stable environments where markets are available and accessible for the refugees, and it's just that they don't have purchasing power. So we give them money and with that money they go and buy the food item that they need.
"This will help diversify the diet of the person who is benefitting from our assistance. For example, we don't have eggs, vegetables and meat in our food basket usually. All of these can be bought along with dairy products when the refugees have cash.
"Now we have taken our fourth round of cash distribution. And another interesting aspect of the Iran operation is that we are continuing with the wheat flour. So the only part that is in-kind is the wheat flour that the refugees take to bake their own bread. And the rest is a cash contribution that is deposited into accounts that we have established for these refugees which is attached to an ATM card and the distribution is done on a monthly basis.
"We do the cash transfer through a bank that is working with us as a partner and we transfer the money every month to the account of the head of the household depending on how many people are under that household," she said, adding, "The refugees we are serving are living in 20 settlements in 30 provinces in Iran."
"In most settlements there are small shops that are also being run by refugees. So the shop owner is a refugee and now that we are providing them with a cash the refugees have purchasing power and can actually buy what they want at a shop inside the settlement. Now most of the settlements have POS machines where they can swipe the cards and actually pay for the food items.
"We were recently in one of the settlements and we had conversation with the refugees to see if they are happy with the new modality, are they spending the money on food or how much are they spending on food and we were very pleased to hear from them that they are happy with this new arrangement, they feel more comfortable, it's a more dignified way of assisting people and they can buy whatever they need either inside of the settlement or if they wish so outside of the settlement, because this is a card like the cards you and I have. And it can be used in ATM machines and also point of sale machines wherever all across the country," Gerami highlighted.
WFP commemorates World Refugee Day 2018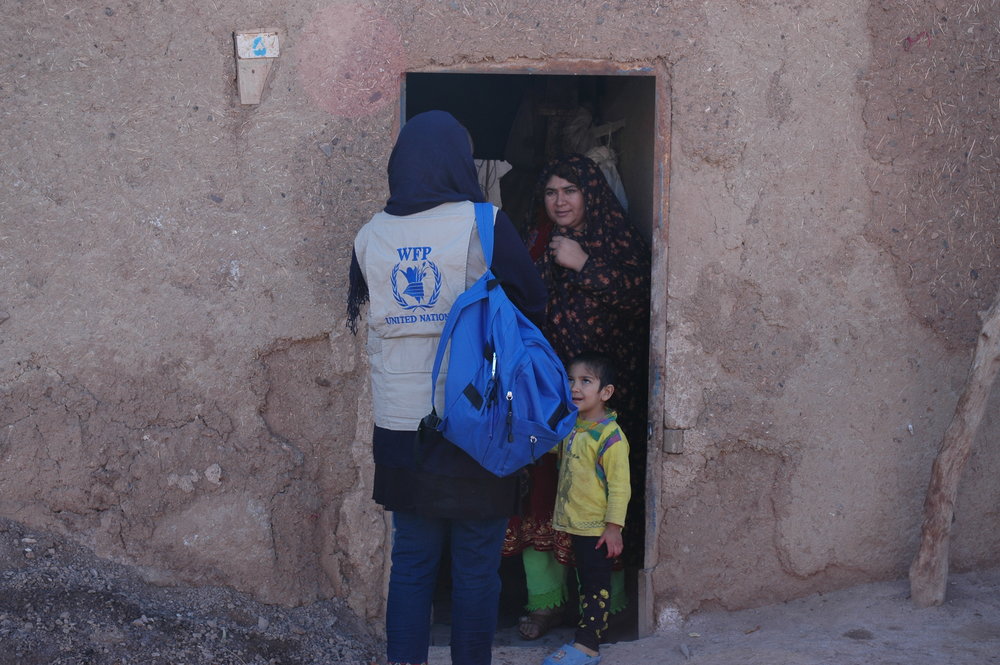 Inquired about the WFP's program to mark World Refugee Day 2018, Gerami said, "We always commemorate World Refugee day or World Food Day; why do we commemorate it and not celebrating it? Because it's not really a good thing to celebrate.
She added, "But we do mark this day with various events. We were lucky enough to have a high ranking delegation visit us from our regional office in Cairo, so I have my deputy regional director here and it was a good opportunity for me to showcase the activities of WFP in Iran. We had a visit to the Saveh settlement [Markazi province]. We actually sat with the refugees and talked about their situation and needs and desires."
'Stand with refugees campaign' a path to acceptance
Commenting on "stand with refugees campaign", launched by UNHCR in 2016, Gerami explained that the campaign is all about awareness raising.
"The more people think about issues related to refugees the more possibilities to have acceptance. To accept the fact that these are people in need and that these are people who have had to leave all that they held dear and near and flee because of conflict, because of war and because of unfortunate realities, so this is a worldwide campaign."
Refugees are thriving in Iran
"In Iran, I'm very pleased to say that the acceptance of the refugees is quite high. We Iranians are generally very hospitable and very welcoming. So we have welcomed these refugees and have given them sanctuary. We all hope that the peace does prevail in the countries of their origin and that these people can go back. But for the time being and until the situation is conducive to their return I think we have welcomed them with open arms. We do receive quite a lot of contribution from Iranian nationals here and they are willing to help the refugees and in general help anyone who is worse off than I am. And that's the way it has been."
"Bear in mind 30 years is very long time to be hospitable. Nevertheless despite all the hardships that the Iranians have suffered throughout the years I don't think this is a country where you would say that refugees are not thriving. "
"I just came back from the World Refugee Day ceremony that was co-hosted by UNHCR and Bureau for Aliens and Foreign Immigrants Affairs (BAFIA), and there were three or four refugees who made the first rank in the Konkur (university entrance exam) for master's degree."
"Another guest was young entrepreneur, living in Shiraz [Fars province] who had actually invented spare parts for automobiles; he has hired 40 staff and he is now thinking of exporting the items he has invented also to Afghanistan."
"There was another lady there who had a master's degree in nursing. These are all examples of how when a country is welcoming, when the people are welcoming and when there is opportunity for the refugees to grow when they can grow. Because these are people with a lot of talent and potential."
"Now we have children who are all attending schools following the decree came from the Leader which came couple of years ago saying that education should be available to any child regardless of the fact that they are documented or not."
"So I do think that this country is a welcoming one although every refugee deep in his or her heart wants to return; I think they are in a good condition as long as they are here in Iran," Gerami concluded.
MQ/PA