India won't accept unilateral sanctions against Iran: FM Swaraj
June 24, 2018 - 20:43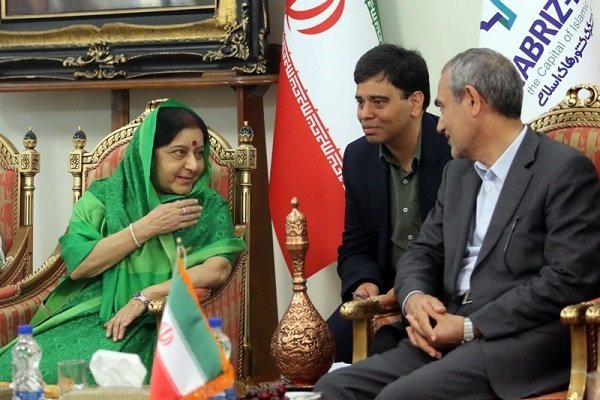 TEHRAN – Indian Foreign Minister Sushma Swaraj said on Saturday that the Indian government accepts only sanctions approved by the UN and won't accept or recognize unilateral embargoes against Iran.
Pointing to her visits to different European countries, Swaraj said the Iran nuclear deal, officially called the Joint Comprehensive Plan of Action (JCPOA), was one of the main topics of her meetings, IRNA reported.
She said that she told French President Emanuel Macron that if Europe wants Iran to honor the JCPOA, Europe should also adhere to commitments with regard to providing financial support to Tehran.
MH/PA