Festival to promote usage of handicrafts in construction industry
June 26, 2018 - 10:26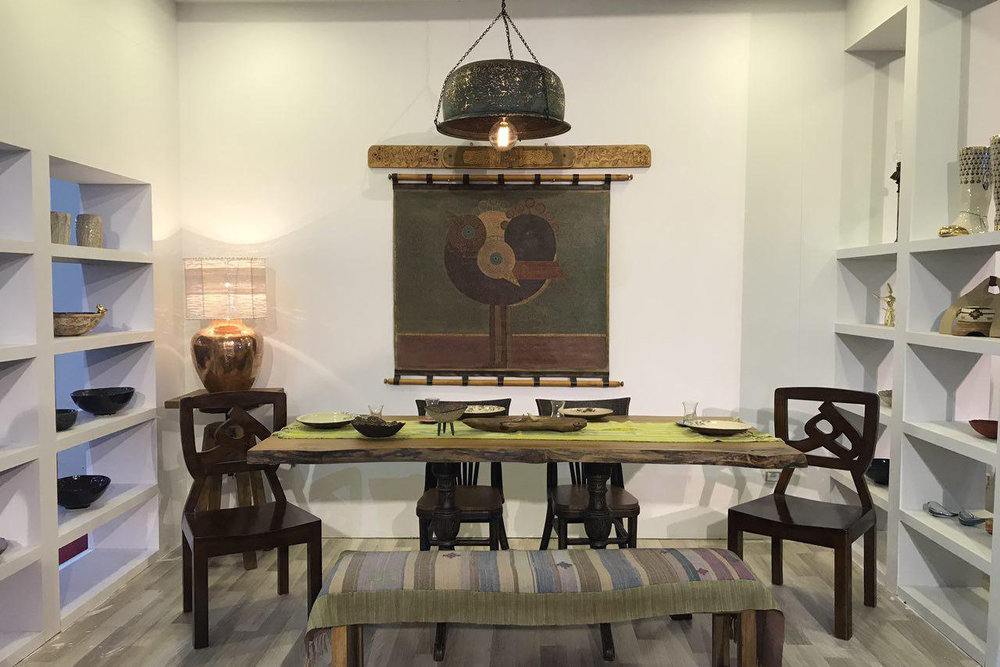 TEHRAN – Iran's Cultural Heritage, Tourism and Handicrafts Organization will hold a special crafts festival with the aim of spurring the use of handicrafts in decorating high-rise buildings.
The organizing plans to run a special festival dedicated to Iranian handicrafts and ways of their usage in decorating high-rise buildings, CHHTO Director Ali-Asghar Mounesan said on Sunday.
He made the remakes in an address to a gathering of builders, architects and designers who are running businesses in districts 1 to 3 of Tehran, IRNA reported.
"Handicrafts can benefit construction industry of the country by creating lavishly decorated structures and apartments."
Mounesan, who doubles as vice president, didn't mention an exact time for the festival.
Mounesan's deputy Pouya Mahmoudian used the context of Iranian Home to discuss the significance of handicrafts in embellishing internal designs.
Iranian Home made its debut at the 28th National Crafts Exhibition, which was held in Tehran last August, she said.
The initiative features advantages of embedding traditional handicrafts in modern homes through presentation of their usefulness in practice.
Iran exported $280 million worth of handicrafts during the past Iranian calendar year, which ended on March 20.
Traditional ceramics, pottery vessels, handwoven cloths as well as personal ornamentations with precious and semi-precious gemstones are among Iranian exports to Iraq, Afghanistan and Germany, the U.S., the UK and other countries.
Dozens of Iranian handicrafts have gained the UNESCO Seal of Excellence during the past couple of years.
PHOTO: An interior design that revolves around 'Iranian Home' as its theme.
AFM/PA