11 abandoned crafts revived in Markazi province
July 5, 2018 - 12:5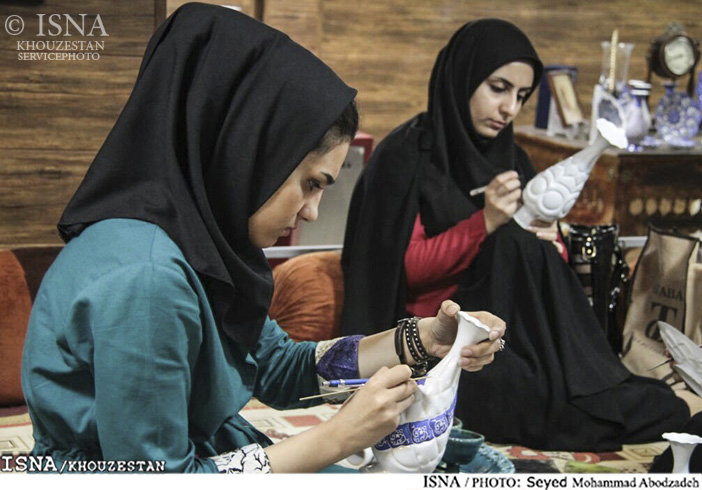 TEHRAN – A total of 11 crafts, which were somewhat obsolete across Markazi province, central Iran, have recently been revived with a great deal of efforts made by artisans.
Pottery, mirrorwork, enamel, traditional musical instruments, glass painting, and gereh-sazi (making geometric interlaced strapwork ornaments) are amongst the revitalized crafts, ISNA reported on Saturday.
Some 8,000 artisans and craftspeople are currently engaging in making handicrafts in Markazi province, said Seyyed Mohammad Hosseini, the provincial tourism chief.
He put the blame on the lack of proper planning that has resulted in some ancient and original crafts becoming forgotten in the country, the report said.
Iran exported $280 million worth of handicrafts during the past Iranian calendar year, which ended on March 20.
Traditional ceramics, pottery vessels, hand-woven cloths as well as personal ornamentations with precious and semi-precious gemstones are among Iranian exports to Iraq, Afghanistan and Germany, the U.S., the UK and other countries.
Dozens of Iranian handicrafts have so far been granted UNESCO Seals of Excellence.
AFM/MQ/MG