Isfahan to host national crafts exhibit
September 9, 2018 - 6:21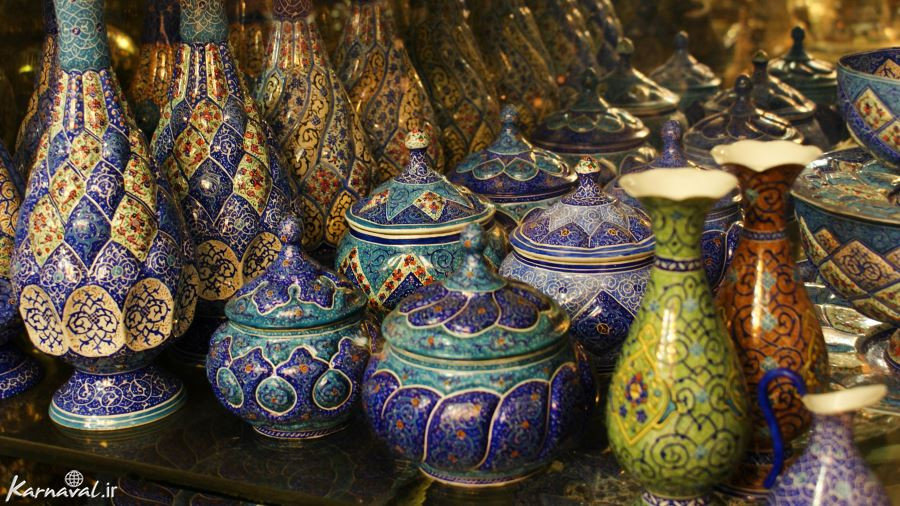 TEHRAN – A national sales exhibit of handicrafts will open its door today to the public at the premises of the renowned Chehel Sotoun palace in Isfahan.
A total of 100 stands have been dedicated to artisans and exhibitors from 31 provinces, CHTN reported.
The event puts on show woodwork, illuminated manuscript, miniature, textile printing, enamel, leatherwork, handwoven products, calligraphy, traditional musical instruments, metalwork, and marquetry, amongst other works.
Organized by the Cultural Heritage, Handicrafts and Tourism Organization, the exhibit will be running through September 13.
Iran exported $280 million worth of handicrafts during the past Iranian calendar year, which ended on March 20. Traditional ceramics, pottery vessels, handwoven cloths as well as personal ornamentations with precious and semi-precious gemstones are among Iranian exports to Iraq, Afghanistan and Germany, the U.S., the UK and other countries.
Dozens of Iranian handicrafts have gained the UNESCO Seal of Excellence during the past couple of years.
AFM/MQ/MG