Team Melli return home amid warm welcome
June 27, 2018 - 16:25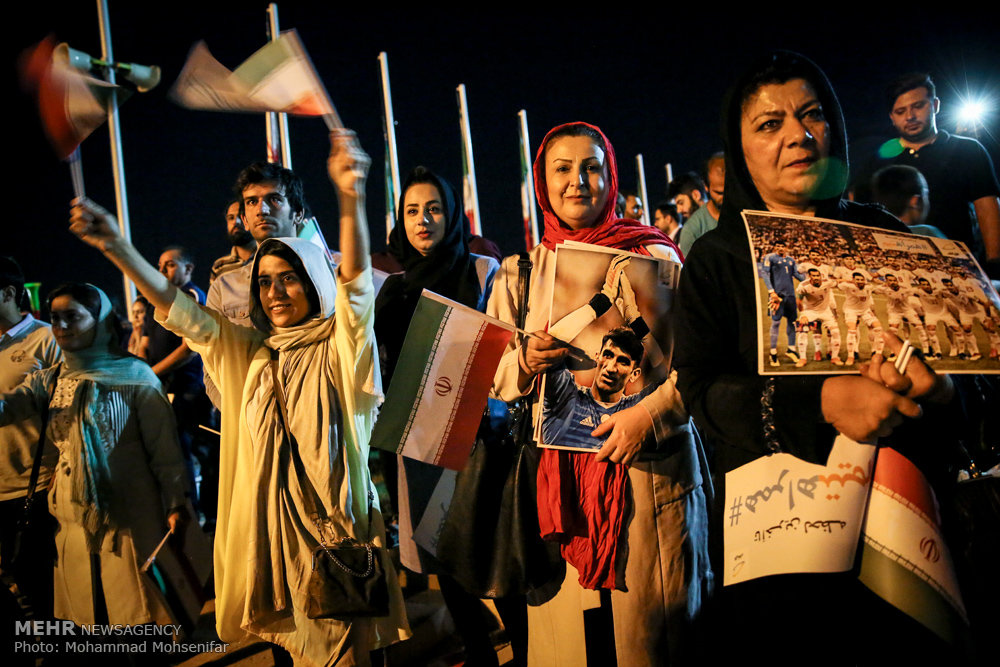 TEHRAN – Iran national football team returned home early Wednesday amid warm reception by the Iranian fans.
An estimated 5,000 fans showed up at Tehran's Imam Khomeini Airport to greet the team as they returned home from the 2018 World Cup.
Iran national football team failed to book a place in the 2018 World Cup Round of 16 but showed a brilliant performance in the completion.
Team Melli started the campaign with a 1-0 win over Morocco in St Petersburg.
Carlos Queiroz's men lost to Spain 1-0 in Kazan despite an outstanding performance.
Team Melli drew 1-1 with Portugal in their last group match in Saransk and finished in third place in Group B with four points, one point behind Spain and Portugal.
The Iranian national football team, who arrived in Russia nine days before the start of the competition, returned home two days after being knocked out of the tournament.