Kashmir pull-out part of BJP's grand strategy for general election, says report
July 1, 2018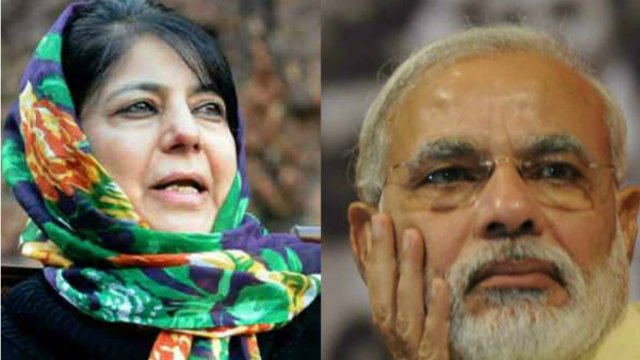 The decision of Bhartiya Janta Party (BJP) to pull out of an alliance with Peoples Democratic Party (PDP) in Jammu & Kashmir was part of a "grand strategy" for parliament election, says a report by the Concerned Citizens Group (CCG) led by veteran leader and former minister Yashwant Sinha.
Sinha-led team spent five days in Jammu & Kashmir from the day PDP-BJP government fell on June 19. The team in its report said the feeling in the valley is that the BJP-led government in New Delhi will now take more "belligerent" position on issues like Article 35(A) and give up ambiguity on Article 370 that provides special status to J&K under Indian constitution.
"The local perception is that the withdrawal of support was a part of a grand strategy of the BJP with an eye on the 2019 general election," said the report, adding that the aim was to use Kashmir to communally polarize electorate in the state as well as in the rest of India, since the government had nothing much to showcase in terms of achievements.
The report said that the imposition of governor's rule after the BJP pulled out the coalition government was met was concern in Kashmir and people "did not seem to have high expectations" from it.