New political alliance in J&K on cards
August 12, 2018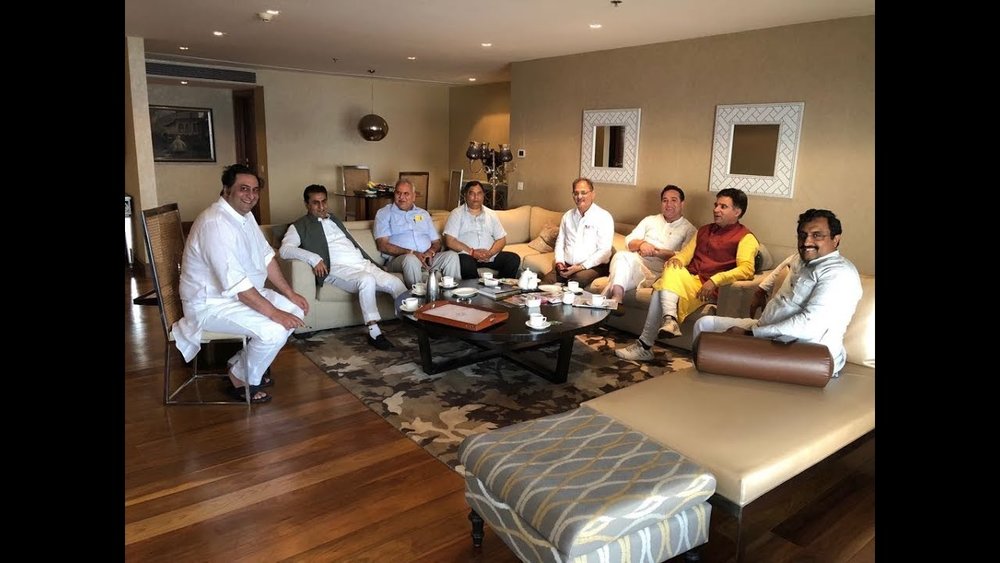 TEHRAN - Almost two months after the PDP-BJP government in Jammu and Kashmir abruptly broke up; a new political alliance is on cards to end the governor's rule in the troubled Indian state, according to reports.
BJP, India's ruling right-wing party, has been trying to cobble together a political alliance with like-minded forces in Jammu and Kashmir to form a new government. BJP's pointsman in Kashmir Ram Madhav has been holding closed-door meetings with disgruntled PDP leaders there.
Stationed in Kashmir presently, according to reports, Madhav has met his party unit leaders as well as the chief of Peoples Conference Sajjad Lone, who has emerged as likely candidate for the chief minister's post.
A senior BJP leader, who was part of the meeting, was quoted saying by Kashmir Reader daily that a new government would be formed in the state with "like-minded" people by August-end. A formal announcement is likely to be made towards the end of this month or in the first week of September, the newspaper reported.
Following the collapse of PDP-BJP government in the state, six PDP legislators led by popular Shia leader Imran Raza Ansari had revolted against the party for promoting "nepotism". Since then, the lobby of disgruntled members has expanded. Ansari is likely to be the deputy CM in the new political dispensation.