U.S. transferring chemicals to Iraq, Syria: general
July 1, 2018 - 22:15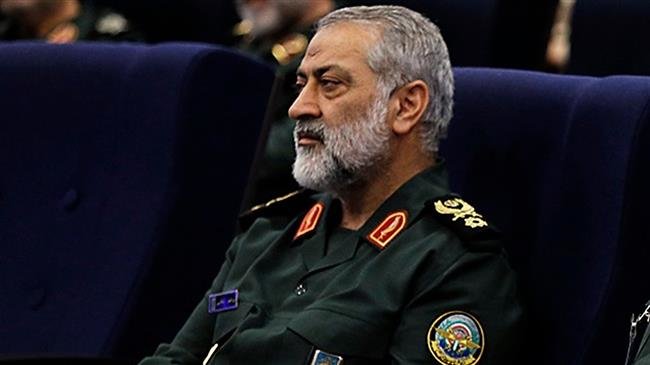 TEHRAN – A senior spokesman for the Iranian armed forces said on Sunday that the U.S. Navy's Cape Ray vessel carrying chemicals had docked at the coast of one of the Persian Gulf Arab countries.
Brigadier General Abolfazl Shekarchi said the ship had recently been escorted into the region by an American warship, Press TV reported.
The chemicals carried by the U.S. ship are meant to be transferred to parts of Iraq and Syria, he said, warning of the possible consequences of such efforts.
"After suffering consecutive blows by the resistance front, the Americans have now resorted to dangerous ways to continue their presence in Iraq and Syria," Shekarchi stated.
MH/PA