MP proposes water, environment, natural resources ministry
July 5, 2018 - 12:12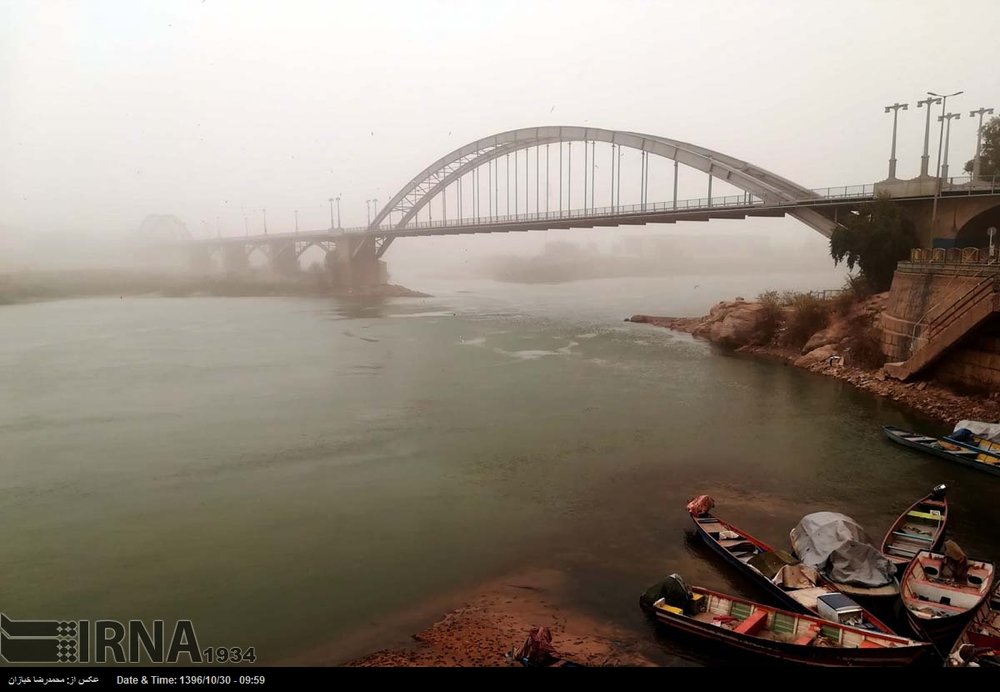 TEHRAN — MP Abbas Papizadeh has proposed creation of a new ministry for water, environment, and natural resources aiming to supervise the current trend of environmental predicaments the country is facing.
"Environmental problems are threatening the future of the country and 90 percent of them are stemming from mismanagement," Fars news agency quoted Papizadeh as saying on Tuesday.
Papizadeh, a member of the agricultural group of the parliament, also highlighted that while the ministries of agriculture and energy are supposed to be supervising water use they are taking advantage of water resources and that's why a new ministry should be created to monitor the two.

All cities and town and even small villages are struggling with environmental crises and pollution, however, responsible bodies are not countering environmental threats and harms, most probably posed by governmental organizations, and instead they hinder small and medium-sized enterprises, he regretted.
Dam construction main cause of SDSs in Khuzestan
Numerous dams built in southwestern province of Khuzestan are the main reasons behind sand and dust storms (SDSs) in the region, he added, explaining that previously, once a river was in flood and overflowed its bank it would water the lands in its proximity and plants would grow and then the flood water entered the wetlands and naturally stopped sand and dust storms.
"But now the Ministry of Energy is of the belief that these overflow of water should be controlled by building dams," he lamented.
Papizadeh went on to say that that's how the plains in the province of Khuzestan has turned into hotspots for sand and dust storms.
Some 22 provinces in the country are suffering economic losses in health, industry, tourism and agriculture sectors, he regretted, adding, "for instance in the province of Khuzestan agricultural practices have decreased by 30 to 40 percent and the sector sustains losses of 35 trillion rials ($835 million) annually."
The Ministry of Energy claims the right to decide about water use in the country and won't give an inch and that's why the country has took such serious loss, he noted.
"The question we might ask the ministry is that how much electricity they have managed to generate by building this number of dams.
"Out of 610 plains in the country some 360 are water-broke and we are not allowed to pump any more water from groundwater resources in these plains.
"In some of these areas groundwater depletion has resulted in land subsidence and aquifers are gone for good as they are compressed and won't be recharged anymore."
Agriculture, energy ministries drained Lake Urmia
Commenting on Lake Urmia's current condition Papizadeh suggested that ministries of agriculture and energy have built over 40 dams on rivers feeding the lake and gave rise to unsustainable agricultural practices and now the lake is drained and the fresh water has now become saline.
"Currently the salt flows with irrigation water and enters the soil and in fact the soil cannot be used for growing crops anymore," he regretted.
Lake Urmia, located in the northwestern province of West Azarbaijan, used to be the largest salt-water lake in the Middle East and a home to hundreds of bird species as well as a popular tourist destination for those who took advantage of the therapeutic properties of the lake.
Unsustainable development at the wetlands basin including agricultural practices, dam construction and depletion of groundwater resources as well as climate change and lower precipitation levels have all contributed to the lake dryness to different extent.
"And now, as there are no responsible organizations to supervise the two aforesaid ministries the lake is disappearing," he regretted.
Water, environment, natural resources
"Water, environment, and natural resources are not separated issues, and if we create a ministry of water, environment, and natural resources we can allow development in accordance with each area's ecological capacity," he said.
"For one, generally steel companies will be established in coastal areas but Isfahan Steel Company [the largest steel maker in the Middle East and North Africa] is located away from water and now the province of Isfahan is facing water stress.
"A ministry of water, environment, and natural resources would determine development polices based on special planning.
"The proposal for creating the ministry of water, environment, and natural resources is submitted to the Majlis [Iranian parliament], and Majlis speaker Ali Larijani's support for the proposal will help a great deal," he concluded.
MQ/MG