Deposed Pakistan premier's 10-year jail term evokes mixed response
July 8, 2018 - 11:47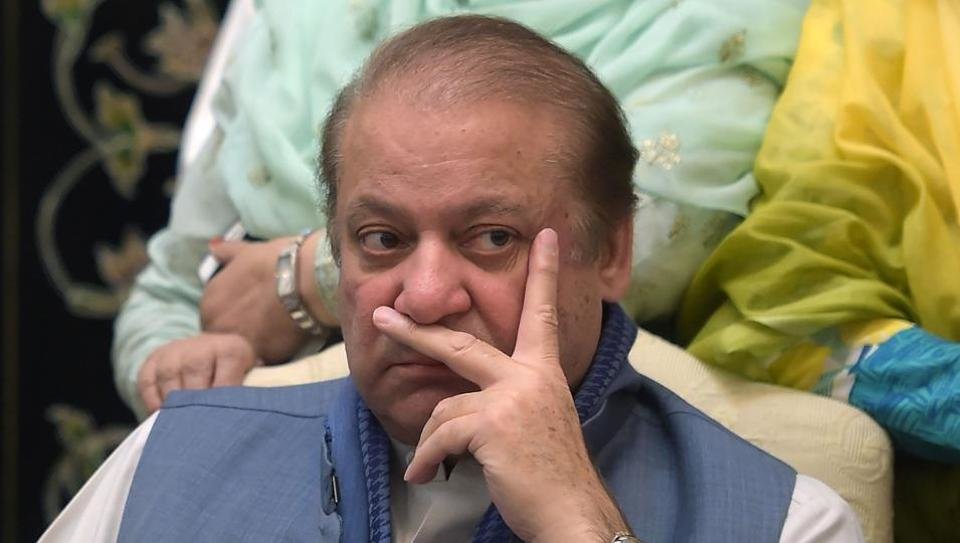 TEHRAN - After months of intense speculation, the fate of deposed Pakistani Prime Minister Nawaz Sharif was sealed on Friday by the accountability court in Islamabad.
He was sentenced to 10 years rigorous imprisonment in Panama Papers scandal while his daughter Maryam Nawaz was handed seven years jail term by the same court.
The much-awaited verdict, which comes ahead of general election in Pakistan, has evoked mixed response from political parties and political observers in Pakistan. While some have hailed it as a 'historic judgment', some others have termed it 'travesty of justice'.
Shahbaz Sharif, Nawaz's brother and senior Pakistan Muslim League (PML-N) leader, addressed many political rallies on Friday, urging supporters to oppose the verdict, which he said was "flawed, politically motivated and with glaring loopholes". "History will remember this verdict in black words," he said.
Among those who expressed solidarity and sympathy with the former Prime Minister was London-based Motahhida Qoumi Movement (MQM) leader Altaf Hussain. He said the judgment against Nawaz Sharif was an example of "travesty of justice". However, he hastened to add that the army operations against MQM were launched during the PML-N government. "What goes around comes around," he said.
Imran Khan-led Pakistan Tehreek Insaf (PTI) hailed the verdict against the father-daughter duo as 'historic'. Jubilant scenes were witnessed in PTI's election rallies on Friday and Saturday as supporters expressed hope and optimism of clean-sweeping the upcoming elections. Pertinently, PTI and PML-N have emerged as two formidable parties ahead of the election.
PTI spokesperson Fawad Chaudhry said the nation wants Nawaz to be jailed. "Nawaz is not Nelson Mandela; he is going to jail not for the people of Pakistan but for plundering the country," he said, adding that the PML-N leader could not show his sources of disproportionate assets, in reference to Avenfield case.
Naz Baloch, a senior Pakistani Peoples Party (PPP) leader, said in a statement that Sharif reaped what he had sowed. "Today Nawaz Sharif must be regretting the plot to overthrow (Benazir Bhutto) government," Baloch tweeted soon after the verdict was announced.
Senior journalist Hamid Mir echoed her sentiments, saying the verdict carried lessons from history. "Justice Qayum convicted and disqualified late Benazir Bhutto and Asif Zardari on the pressure of Nawaz Sharif government in April 1999. Supreme Court suspended that judgment in 2001 and Justice Qayum was declared biased and forced to resign. Judges must fear the real day of judgment," he tweeted.
Raza Rumi, a journalist and commentator, said the decision will impact fortunes of PML-N in election. "With an open field, Imran Khan gains. If Nawaz comes back and is jailed, it may create sympathy wave – all uncertain now. What is clear is that we have returned to 1990s," he tweeted.
Meanwhile, Sharif said he would return to Pakistan to "face prison". Referring to the court sentence, he said he was being punished for turning the course of Pakistan's 70-year history.
"I promise that I will continue this struggle until Pakistanis are free of the chains that they are kept in for saying the truth," Nawaz said. "I will continue my struggle till the people of Pakistan are freed from the slavery imposed on them by some generals and judges," he added.