By Syed Zafar Mehdi
July 25 general election in Pakistan to be bitterly contested
June 28, 2018 - 13:2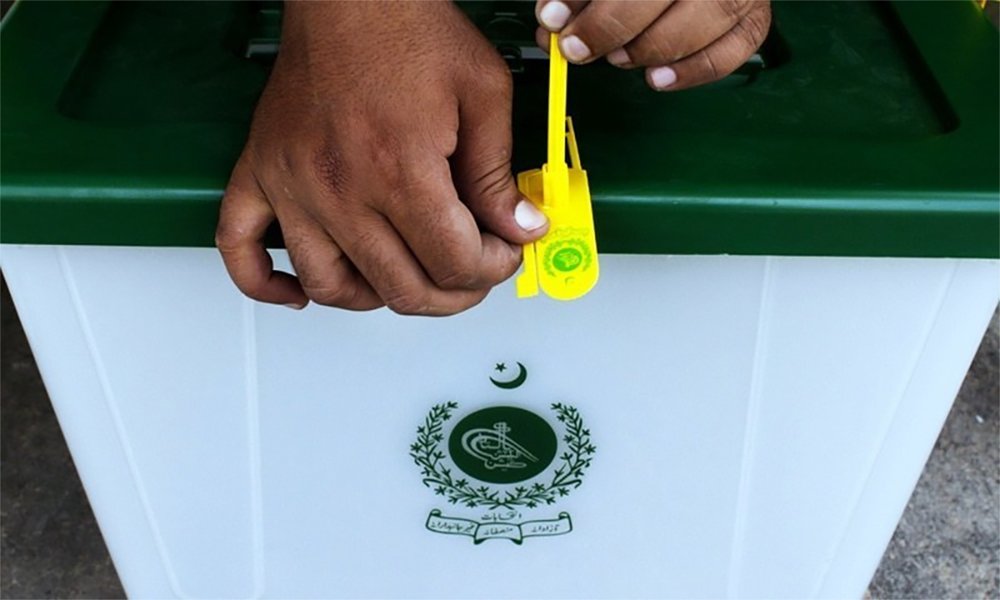 With less than a month to go for general election in Pakistan, campaigning has gained momentum across the country. Political parties are pulling out all the stops to woo voters, especially in their traditional bastions. Some parties are banking on old warhorses while some parties are introducing fresh faces this time.
Election manifestos are being prepared and parties are particularly focusing on formulating robust campaign strategies and getting their electoral arithmetic right.
So, which party is most likely to have the last laugh? That is a subject of intense speculation in the Pakistani and international media right now.
According to seasoned observers, this election will be bitterly contested, keeping in view recent unsavory developments on the political front in Pakistan. Former Prime Minister Nawaz Sharif's third term in office came to an unceremonious end July last year over allegations of graft. His party Pakistan Muslim League (PML-N), which has seen a wave of defections, is unlikely to retain power. So, it will be interesting to see how other big parties cash in on PML-N's diminishing popularity.
Cricketer-turned-politician Imran Khan's Pakistan Tehreek Insaaf (PTI) is likely to challenge Nawaz Sharif's fledgling PML-N in this election, as many PML-N leaders have lately switched sides to PTI, hoping that the party will be able to seize power from PML-N. Imran, who is considered close to Pakistan military and enjoys massive support among Pakistan's burgeoning youth population, has emerged as a powerful political force in recent years. He has been an outspoken critic of Sharif government and has held many roadshows against his government.
In a statement, Khan said his party would transform Pakistan in line with the vision of country's founding fathers Mohammad Ali Jinnah and Allamah Iqbal and root out corruption by strengthening institutions of governance. He singled out education and healthcare as sectors that require maximum attention.
While Imran Khan's PTI is likely to make a strong impact, observers believe the party is unlikely to win a clear majority. The party has welcomed a wide array of electable candidates in recent months but it lacks support in some important regions like Punjab. So, as per pre-poll predictions, this election will most probably throw up a hung parliament. Then it will boil down to which parties can manage to stitch together an alliance.
The morale of PML-N camp has been badly hit ahead of elections as most of their leaders including Nawaz Sharif, Shahbaz Sharif and Maryam Nawaz have been making rounds between Pakistan and London, where Nawaz's wife is undergoing treatment for a critical illness. Speaking to media earlier this week, Maryam, who will be contesting election from Lahore, said she is not concerned about the upcoming general election or politics and only focusing on her mother's health. "There are times in your life when relations take precedence over everything else," she remarked in an emotional tone.
Pakistan Peoples' Party (PPP), headed by late Benazir Bhutto's young son Bilawal Bhutto Zardari, finalized its manifesto on Monday. The manifesto, according to senior party leader Musfata Nawaz Khokhar, "features imminent programmes for uplifting of the deprived and oppressed people of the country." PPP, which has traditionally enjoyed support in Pakistan's rural belt, is now a shadow of its glorious past. The party that produced leaders like Zulfiqar Ali Bhutto and Benazir Bhutto has been struggling lately to expand its support base and win elections. Bilawal hasn't managed to build the kind of connect that his legendary mother had with people. So this election will be a litmus test for him.
A fascinating aspect of elections in Pakistan is the role of military institutions, which are believed to have an overwhelming influence even in political affairs, although discreetly. According to sources, military leadership is keenly following all the political developments and has close eye on elections. That is where Imran Khan, many believe, has an edge over his main political rivals. To what extent they can influence results is a matter of debate.
This election has also made news for some wrong reasons. There are some groups participating whose leaders have dubious background and history. A person in the port city of Karachi has moved election tribunal challenging the acceptance of nomination papers of Aunrangzeb Farooqui, a leader of Sipah-e-Sahaba Pakistan (SSP), a banned organization notorious for its attacks against Pakistan's Shia community. Imran Khan's PTI has also come under criticism for giving tickets to some candidates with criminal records. It has cast a dark shadow over these elections.
Meanwhile, as observers have pointed out, there are no clear favorites for July 25 election. The party that stitches together a good manifesto and gets its calculations right is most likely to emerge triumphant.