Tehran says missile program solely defensive
July 7, 2018 - 20:42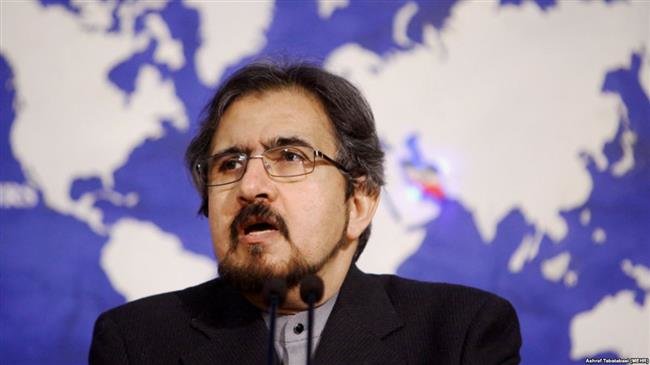 TEHRAN – Foreign Ministry spokesman Bahram Qassemi has criticized French Foreign Minister Jean-Yves Le Drian's anti-Iran remarks, saying "short-sighted political interests" should not lead the French government to distort Iran's constructive policies in the region.
Qassemi made the remarks in a talk with ISNA on Friday, responding to Le Drian's claims about Tehran's missile program and its regional policies.
Speaking to RTL radio on Friday, the French foreign minister said Iran should come to the negotiating table to discuss its missile program, which he said is not "solely aimed at defensive purposes".
Le Drian also accused Tehran of destabilizing the region and meddling in the affairs of other regional nations, including in Yemen and Syria.
Qassemi said based on Tehran's experiences in recent decades, including the West-sponsored Iraqi aggression against the country in 1980s, the Islamic Republic has learned that it needs to boost its missile power as an effective deterrence.
"Iran's missile activities are against no country and it is only for defensive purposes," he remarked, according to the official website of Iran's Foreign Ministry.
Qassemi said Tehran itself is a big victim of terrorist attacks and it has spared no chance to fight terrorism.
"It is the Islamic Republic's principled policy to fight terrorism and this policy has so far produced positive results in the region and the world," he said, referring to Iran's support for anti-terrorism push in Syria and Iraq that helped defeat the Daesh (ISIL) terrorist group.
The spokesman further said Iran has worked to promote stability, security and economic development in the region.
"We see our interests in consolidating security and peace in the region and we have been working to cooperate with regional countries to reach this end," he said.
"Such anti-Iran allegations are wrong and unfair and result from lack of information about the situation in the region," Qassemi added.
MH/PA