Tehran reiterates missiles are 'non-negotiable'
January 27, 2019 - 21:4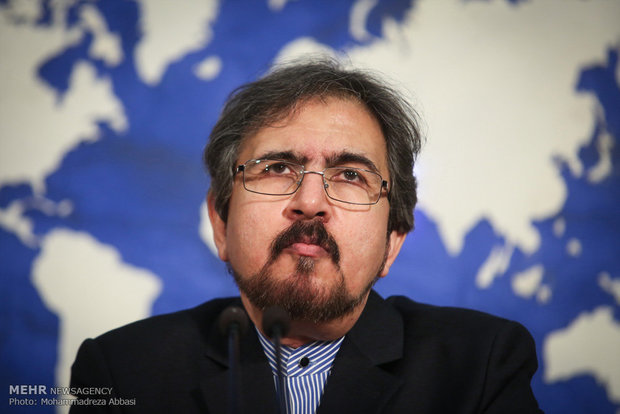 TEHRAN – Foreign Ministry spokesman Bahram Qassemi has reiterated Iran's firm stance on its missile program, saying the country's missiles are "non-negotiable".
Qassemi was responding to recent comments by French Foreign Minister Jean-Yves Le Drian, who said his country is ready to impose further sanctions on Iran if no progress is made in talks over Tehran's ballistic missile program.
"[Our] French friends should again pay attention to [UNSC] Resolution 2231 and see that Iran's missile issues have no contradiction with Resolution 2231," he said, Mehr reported on Sunday.
He described Iran's missile program as a domestic issue, which is based on principles of "deterrence" and "defense".
"The experience from past decades showed that in this chaotic region we have to develop the necessary capabilities for defending the country if needed," the spokesman added.
Qassmi also emphasized that the Islamic Republic has an "absolutely clear policy" toward regional countries and neighbors, which is based on seeking peaceful and friendly relations with them in order to move the region toward stability and development.
Also on Friday, Qassemi said Le Drian's threat to impose new missile sanctions was against the spirit of political talks and cooperation between the two countries.
"Iran has always sought to consolidate peace and stability in the region, and believes the mass sale of sophisticated and assault weapons by the U.S. and some European countries, including France, has undermined regional stability and balance," he stated.
Le Drian's remarks came as the European Union is expected to launch its exclusive payment mechanism, known as the special purpose vehicle (SPV), for facilitating non-dollar trade with Iran in a bid to circumvent U.S. sanctions on the Islamic Republic.
The SPV "should be implemented in the coming days," the French foreign minister announced on Wednesday.
MH/PA