France's Le Drian expected in Iran in weeks
December 24, 2017 - 20:39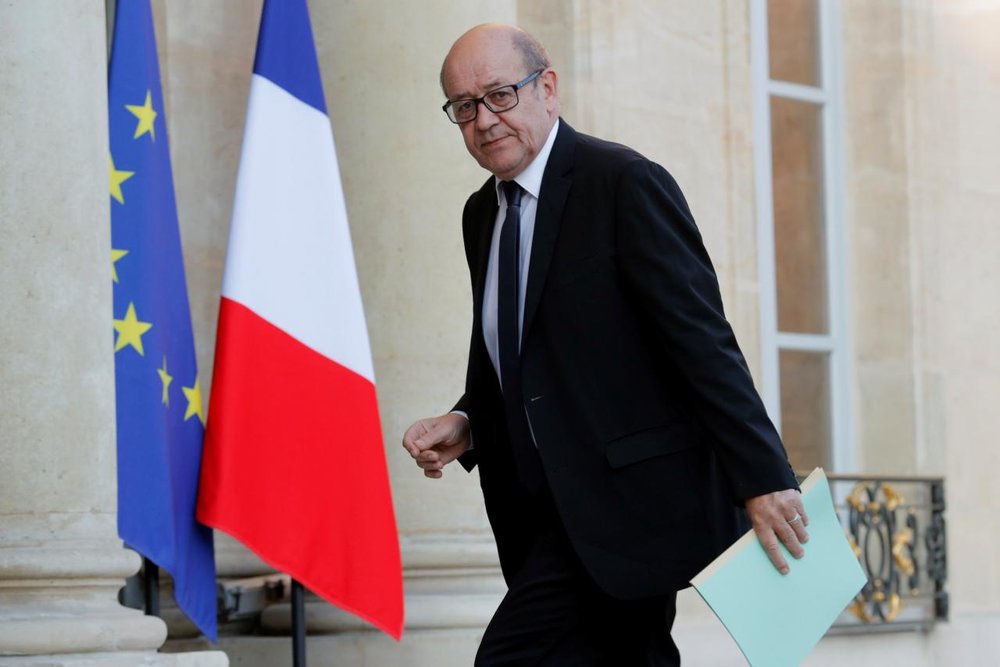 TEHRAN – Iranian Foreign Ministry spokesman Bahram Qassemi has announced that French Foreign Minister Jean-Yves Le Drian will travel to Iran in early 2018.
Le Drian had said in early November that he would travel to Iran to prepare a visit by President Emmanuel Macron.
Macron has been leading a campaign against Tehran's missile program and regional influence, calling for missile negotiations with Iran or else putting Iran under sanctions.
"Given its position in Europe, France can play an effective role in bringing peace and stability to the region and the world if it avoids being influenced by others in regional issues," Qassemi said in an exclusive interview with ISNA published on Sunday.
"I believe the French foreign minister's trip to Iran is a good opportunity for the French side to get familiar with the realities of Iran, its position in the region and the current situation in the region. It is also an opportunity to address their uncertain concerns that are being made on the basis of the propaganda by Iran's enemies, especially America, Israel and some Arab countries," the Iranian diplomat added.
Qassemi then said that during Le Drian's trip, the two sides will discuss different topics like bilateral issues in the field of politics, trade, economy and investment as well as regional issues, fighting terrorism, and establishment of security and stability.
Although it has called for non-nuclear sanctions on Iran, France has opposed to Washington's calls to undermine the nuclear deal, aka the Joint Comprehensive Plan of Action (JCPOA), for the role it can play in engaging Iran.
Referring to U.S. hostile policies against Iran in the context of the Iranophobia project, Qassemi said, "American ambassador to UN Nikki Haley's baseless, irresponsible and inconsiderate claims are neither the first nor the last effort from America against the Islamic Republic of Iran".
"America's policies in the region, more than ever have led to the spread of terrorism and creation of insecurity and instability in the region. Of course these kinds of action have driven the United States deeper into isolation," the spokesman went on to say.
"Iran's policy in the region is quite clear and transparent. Our attempt in bringing stability and security and fighting terrorism relates to the whole region but unfortunately some governments attempt to negatively address these positive efforts," he also said.
SP/PA