French FM to visit Iran on January 6
December 26, 2017 - 21:19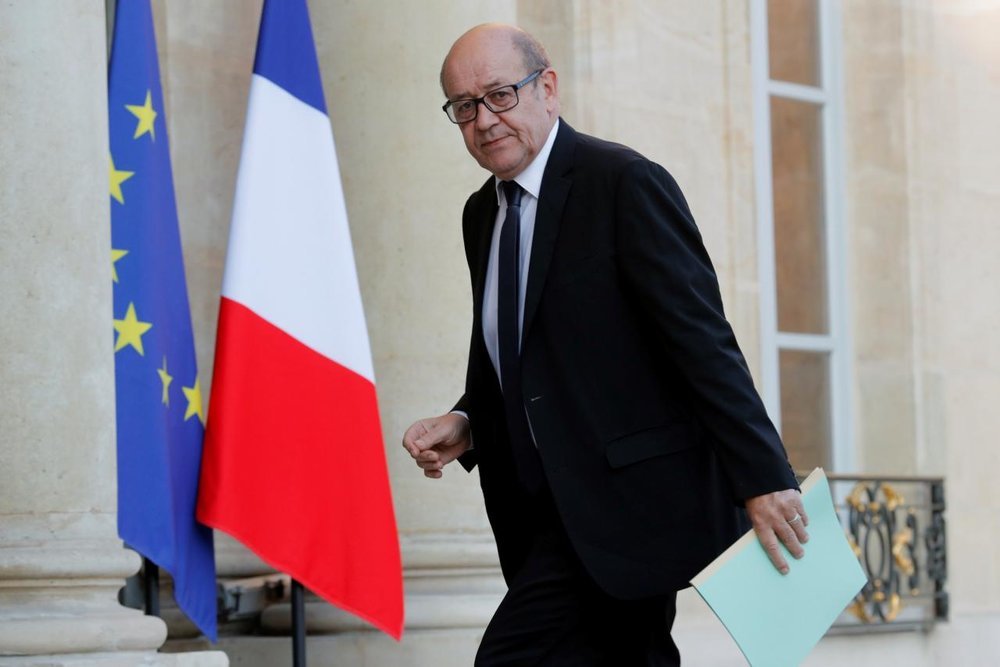 TEHRAN – French Foreign Minister Jean-Yves Le Drian is going to visit Iran on January 6 to discuss regional matters with Iranian officials.
Le Drian is going to pave the way for upcoming visit of French President Emmanuel Macron to Iran, France 24 said.
He has already said in an interview that he is going to confer with Iranian officials on Tehran's role in the region, Iran's 2015 nuclear deal with 5+1 group and its missile program during the visit.
Le Drian had said in early November that he would travel to Iran to prepare a visit by President Emmanuel Macron.
On Sunday, Iran's Foreign Ministry spokesman Bahram Qassemi said Le Drian will travel to Iran in early 2018.
Macron has been leading a campaign against Tehran's missile program and regional influence, calling for missile negotiations with Iran or else putting Iran under sanctions.
"Given its position in Europe, France can play an effective role in bringing peace and stability to the region and the world if it avoids being influenced by others in regional issues," Qassemi said in an exclusive interview with ISNA published on Sunday.
"I believe the French foreign minister's trip to Iran is a good opportunity for the French side to get familiar with the realities of Iran, its position in the region and the current situation in the region. It is also an opportunity to address their uncertain concerns that are being made on the basis of the propaganda by Iran's enemies, especially America, Israel and some Arab countries," he added.
MH/PA