Iran insists missile program is non-negotiable
December 4, 2017 - 20:51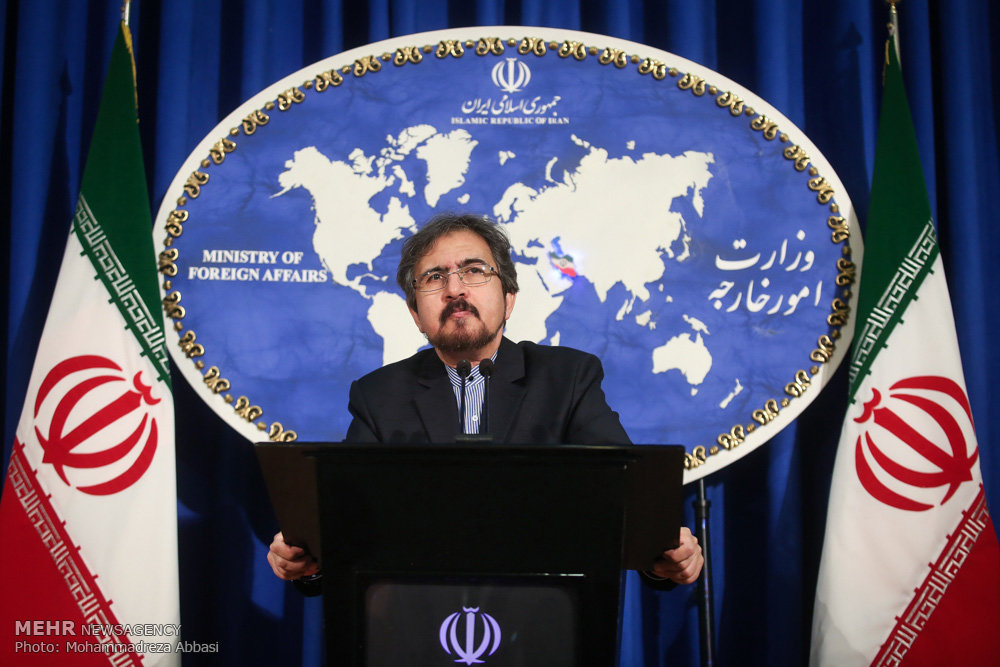 TEHRAN – Iran reiterated on Monday that its missile program is not open for negotiation, saying that Iran has right to pursue its defense policies in view of developments in the volatile Middle East.
"Iran is definitely firm is certain spheres such as defensive and missile programs and has the right to follow its (defense) policies and such issues are not negotiable at all," Foreign Ministry spokesman Bahram Qassemi told IRIB on Monday.
The remarks by the Foreign Ministry official came after French President Emmanuel Macron said Iran should clarify its ballistic missile program.
Qassemi called on the French politicians to pay attention to the course of developments in the Middle East in the recent decades.
"French official, other officials, who want to speak about Iran's affairs need to pay attention to the deep developments that have come to pass in the region in past decades and the big changes between the current situation and the past," Qassemi remarked.
Qassemi added that the French officials should remember that Iran is a country which has paid a heavy cost in the fight against terrorism.
During a visit to Dubai on November 9, Macron said he was "very concerned" by Tehran's missile program.
France has called for dialogue with Iran about its ballistic missile program and negotiation over the issue separate from Tehran's 2015 nuclear deal with world powers.
In a telephone call two weeks ago, President Hassan Rouhani told Macron that France could play a productive role in the Middle East by taking a "realistic and impartial approach".
Mohammad Ali Jafari, the commander of Iran's IRGC, said in a press conference in November that Macron's remarks about Iran's missile program show that the French leader is inexperienced.
"This issue [missile program] is different from the nuclear issue. Missile power is a defensive capability," Jafari asserted.
NA/PA