Iran will upgrade its missiles if Europe turns into a threat: general
November 27, 2017 - 19:12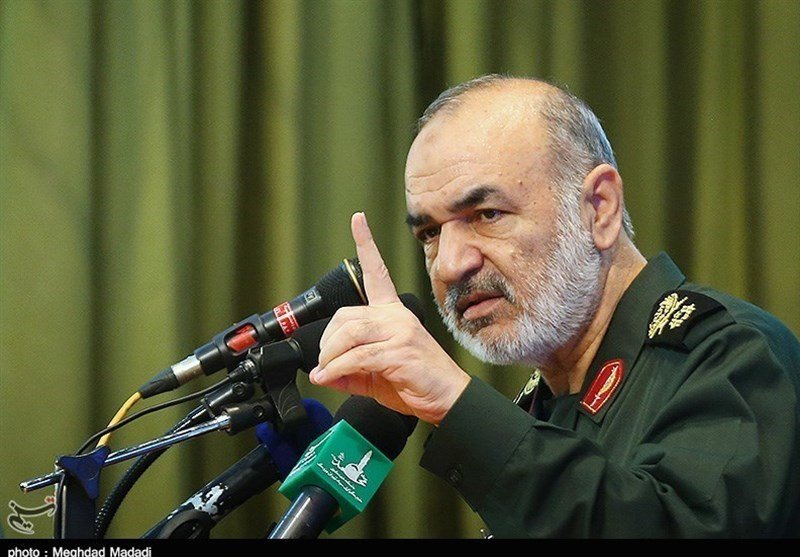 TEHRAN - The second-in-command of the Islamic Revolution Guard Corps said on Saturday that missile power guarantees Iran's security and will never negotiate on it, warning that Tehran will increase the range of its missiles if Europe turns into a threat against the Islamic Republic.
"It is not due to lack of technology if we have not increased range of our missiles over 2000 kilometers; it is because we have a strategic doctrine," Hossein Salami said in a televised interview.
During a visit to Dubai on November 9, Macron said he was "very concerned" by Tehran's missile program.
The French president also called for a firm stance over Iran's ballistic missile program, raising the prospect of possible sanctions on Tehran with regard to those activities.
France has called for dialogue with Iran about its ballistic missile program and negotiation over the issue separate from Tehran's 2015 nuclear deal with world powers.
Mohammad Ali Jafari, the commander of Iran's IRGC, said in a press conference on Thursday that Macron's remarks about Iran's missile program show that the French leader is inexperienced.
"This issue [missile program] is different from the nuclear issue. Missile power is a defensive capability," he said.
NA/PA