Rouhani: Iran's military power is for peace not war
February 4, 2018 - 18:37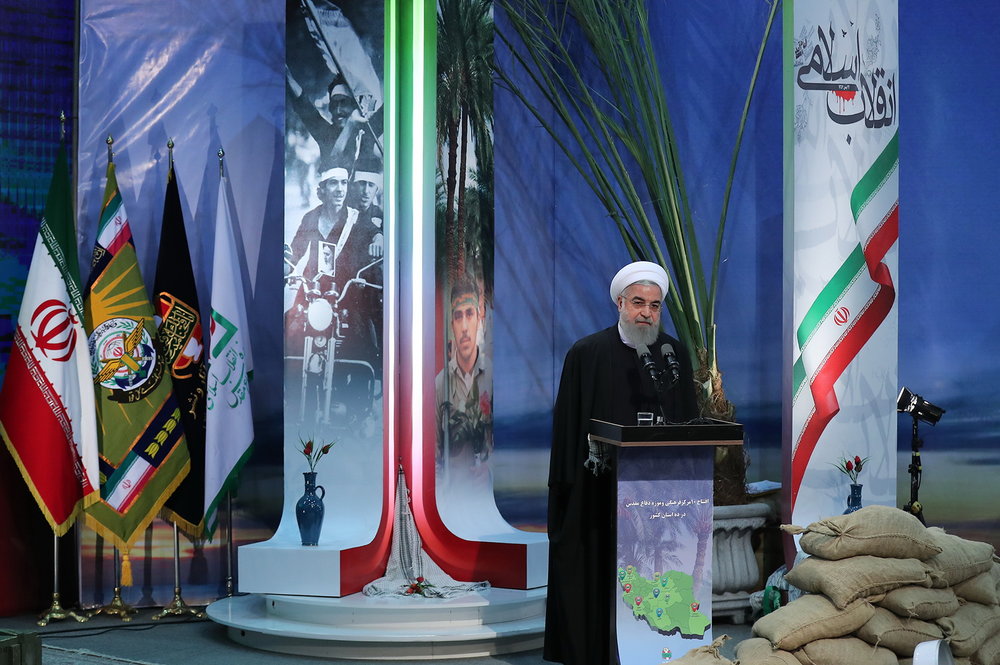 TEHRAN – Iranian President Hassan Rouhani said on Sunday that Iran's military power is for peace and not war.
"We should have power for deterrence and dignified peace, and we should always be ready to counter threats," Rouhani said in a ceremony arranged to launch 10 cultural centers and Holy Defense museums.

The Trump administration has created a commotion over Iran's ballistic missile program. The Trump administration, which has made repeated attacks against the landmark nuclear program, has argued that Iran's missile program should be included in the nuclear deal.
"The people and officials do not need to hold talks on the country's defense capabilities," Rouhani asserted.

He noted that Iran should be so powerful that no country would dare to threaten it.
"The enemy should feel that he should pay a high price for attacking us," he added.
Rouhani said Iran builds any weapon essential for defense within the framework of law and the fatwa of the Leader of the Islamic Revolution Ayatollah Ali Khamenei.
"However, we are not after building mass-destruction weapons."
The president also attached great importance to national unity, saying it promotes national power.
"We should always stand beside each other. The Armed Forces should stand beside the government, the government should be beside the seminary schools and the seminary schools should stand beside the people. If we refrain from standing together, there will be no national power and the economic, political and cultural powers will face problems," the president opined.
'Cyberspace should be opportunity'
Elsewhere in his remarks, Rouhani said that cyberspace should be considered as an "opportunity".
"Cyberspace exists and will continue to exist. It should be turned into an opportunity to promote values and spirit of resistance. The youths are well able to use this space," he said.
He added that "spirit of resistance" should be boosted in a way that no one dares to hatch plot against the country.
NA/PA