Calm restored without gun, Rouhani says of recent protests 
February 13, 2018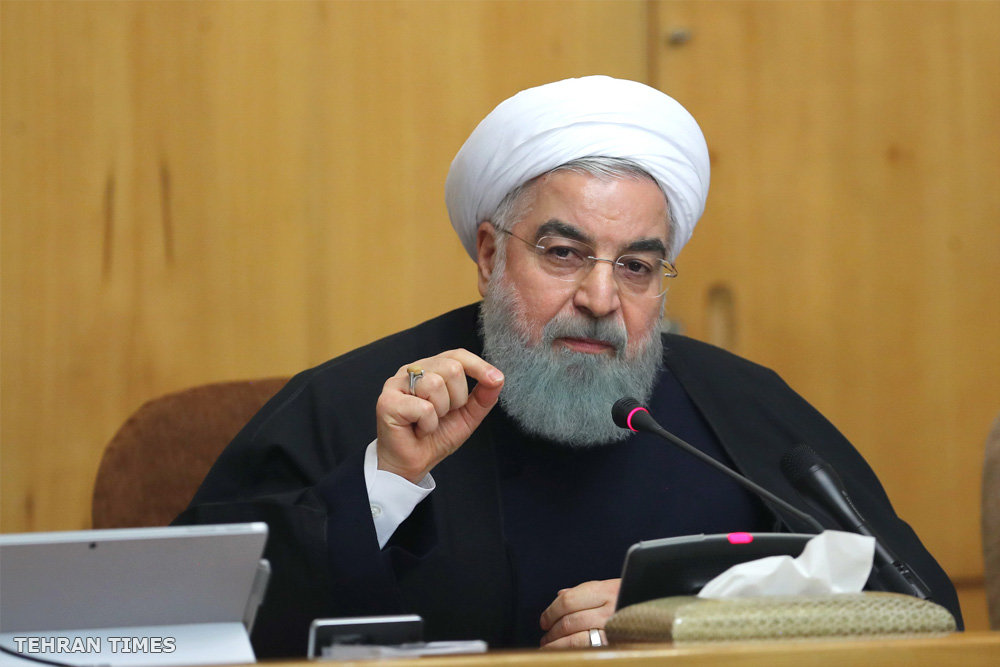 TEHRAN – Iranian President Hassan Rouhani said on Tuesday that security forces restored calm in the recent protests without using weapons.
"We ordered police forces to enter the streets without weapon. The French President [Emanuel Macron] was surprised when I told him that and said 'why don't you announce this issue that police entered the street without weapon and restored peace'," Rouhani said at a convention of provincial governors, ministers, heads of economic organizations and financial institutions.
Protests which started in Mashhad on December 28 died down after a week. Groups of people held demonstrations in several cities across the country to voice their anger over rising prices, unemployment and corruption. However, some rioters and hooligans misused the situation to commit acts of violence.
Rouhani also said that the people do not like chaos, noting there are legal ways to express complaints.
"Our constitution has many capacities. It has the capacity to manage the country and attract the public satisfaction even if not being reformed for many years," he explained.
He also called on all the officials to help the administration to fully implement the constitution.
'Nobody can meddle in independent Iran'
Elsewhere in his speech, Rouhani said that independence means nobody should meddle in Iran's affairs or fate.
He said if Iranians were asked whether they preferred to decide about their fate or be dependent on foreigners, the answer by over 98.2% would be "independence".
The president added, "Our nation would continue the path of Islamic Revolution which it has chosen before."
NA/PA