Iran supports integrated Iraq, Rouhani says
January 22, 2018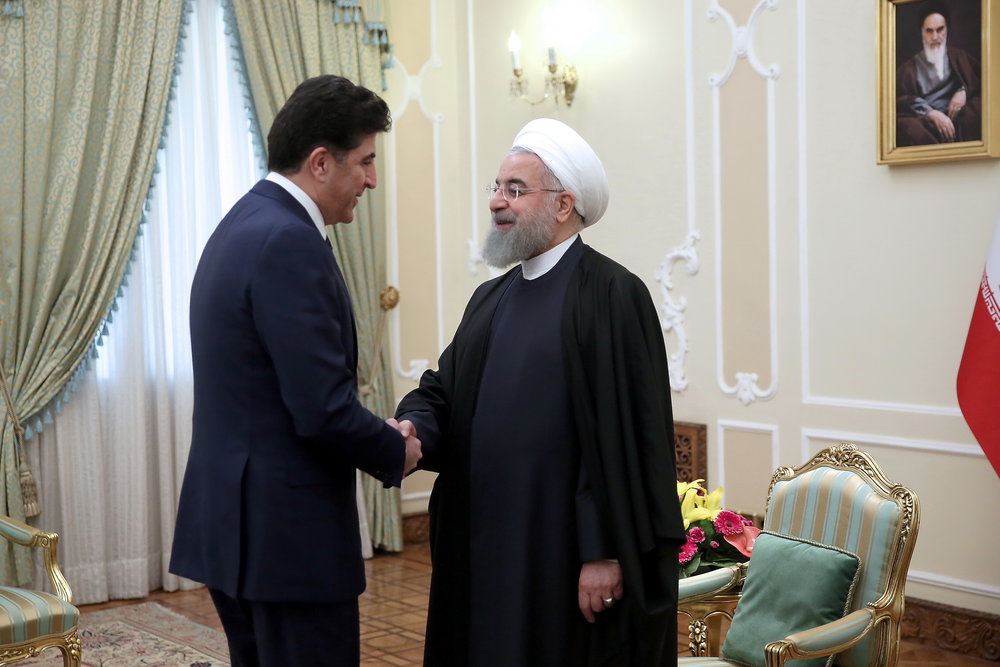 TEHRAN – Iranian President Hassan Rouhani said on Sunday that Iran supports an "integrated" and "united" Iraq.
Rouhani made the remarks in a meeting with Nechirvan Barzani, the prime minister of Iraqi Kurdistan.
Barzani was the first high-ranking official from the Iraqi Kurdistan Region who visited Iran after the ill-fated independence referendum in the autonomous region. Iran was one of the strong opponents of the referendum.
Rouhani said that all the groups from any ethnicity, especially the Kurds, should be able to uphold their legal and legitimate rights within the framework of the Iraqi constitution and territorial integrity.
"All the countries and people in the region are duty bound to defend the regional borders. The extra-regional powers and forces have never been and will not be supportive of the people in the region," Rouhani remarked.
Rouhani said Tehran attaches great importance to role of the Kurdistan region in boosting stability and security in Iraq.
"Stability and security are essential… and the regional countries' stability and security should not be weakened," the president noted.
For his part, Barzani said, "We have always wanted a united and integrated Iraq, and we believe that all sides should be committed to Iraq's constitution and seek to solve problems within the framework of the constitution."
He also praised Iran's supports for Iraq in fighting terrorism.
Barzani added "no one" is allowed to pose a threat against Iran through the territory of the Kurdistan region, saying, "This is a red line for Erbil".