Iran dismisses claims of negotiation on its missile program
January 17, 2018 - 19:36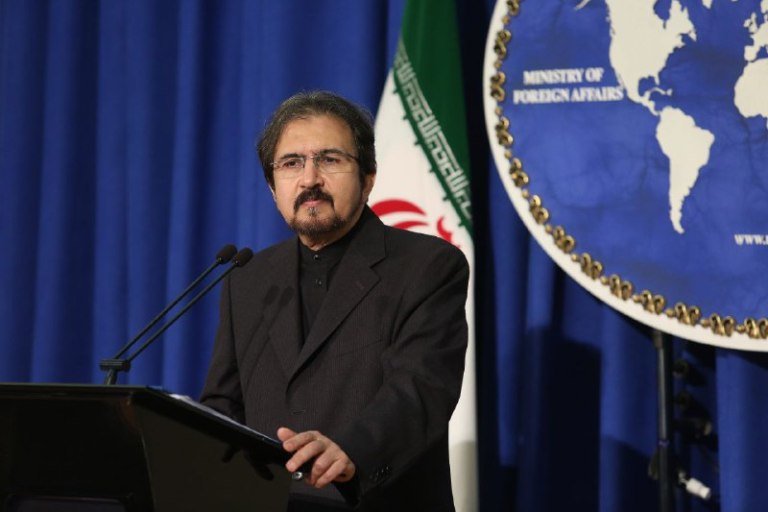 TEHRAN – The Iranian Foreign Ministry on Wednesday dismissed claims that Tehran has agreed to hold talks on its missile program.
"All are aware that Iran's missile program is not negotiable at all," ministry spokesman Bahram Qassemi said.
In an article published by the Financial Times on Tuesday, it was claimed that the German, French and British foreign ministers — together with Federica Mogherini, the EU's foreign policy chief — agreed with Iran to hold an "intensive and very serious dialogue" on Tehran's missile program during a meeting in Brussels.
Qassemi said, "The Islamic Republic of Iran's policy and position on the country's missile program are totally clear and other countries are well aware of Iran's position in this respect."
Iran has not changed its position in spite of all the commotion and threats, he noted.
"As it has been announced for several times, Iran's missile program is totally defensive and deterrent and is not against any country. Iran will not change its principled and fundamental position based on unfounded claims," Qassemi explained.
He added that Iran will not let interference in its domestic affairs and defense policies especially its missile program.
Elsewhere, Qassemi said that "ill-wishers" and "extremists" cannot help the regional stability and security and therefore they cannot undermine Iran's role in fighting terrorism and instability.
NA/PA