UAE and Bahrain are undermining their 'legitimacy' by 'blindly' following 'dictated policies', Iran laments 
Tehran dismisses as 'worthless' claims of interference in UAE, Bahrain 
October 2, 2018 - 8:12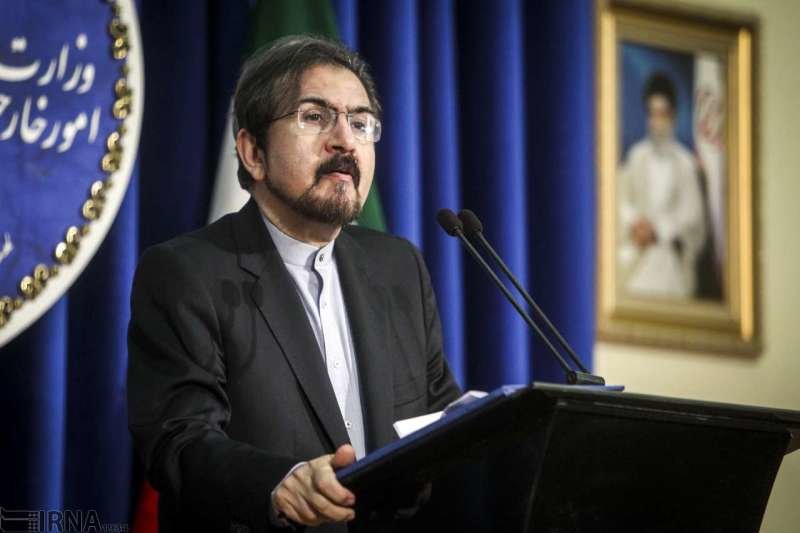 TEHRAN – Claims that Iran interferes in the internal affairs of the UAE and Bahrain are "baseless", "worthless", and "illusory", the Iranian Foreign Ministry said late on Sunday.
In speeches at the UN General Assembly on Sunday, the foreign ministers of the UAE and Bahrain alleged that Iran interferes in their countries' affairs.
Foreign Ministry spokesman Bahram Qassemi said Iran has always followed the policy of respect for neighbors.
Mutual respect and good neighborliness are among the main priorities of Iran's foreign policy, Qassemi added.
"The alignment of the foreign ministers of Bahrain, the UAE and Saudi Arabia with the Zionist regime's anti-Iran and warmongering policies and attitudes only legitimizes the Israelis' crimes and the regime's creation of rifts," Qassemi noted, the Foreign Ministry's website reported.
The Iranian Foreign Ministry official went on to say that the UAE and Bahrain are destroying their own "legitimacy" through such remarks.
He further said the wrong approach will make it more difficult for Muslim countries in the region to build mutual trust.
The spokesman advised the UAE and Bahraini authorities to stop "blindly" following "dictated policies" that are against the interests of the regional countries and the Muslim world.
"Instead of making baseless allegations against the Islamic Republic of Iran on a daily basis, they had better think about Iran's initiatives and ideas to provide security, stability and regional cooperation and reduce tensions and misunderstandings in the region," he concluded.