Iran to mark hijab and dignity week
July 10, 2018 - 9:29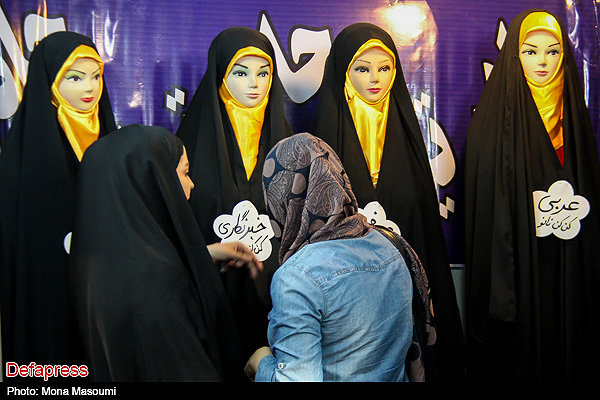 TEHRAN – Hijab and dignity is one of the important issues and one of the principles of Islam, said Minou Aslani, head of the Women's Basij Organization, speaking in a press conference held on the occasion of hijab and dignity week, beginning today.
Iranians have always considered hijab as a factor for strengthening the foundation of the families, Aslani said, adding that pious women, based on religious teachings, believe that not observing hijab will create corruption in the society.
Secular culture of West do not consider the identity of women and has a look on physical aspect of women, she noted.
The enemies of Iran make effort to humiliate the issue of hijab and introduce it as ban for women's empowerment, while the Islamic Republic of Iran has proved that a woman observing Islamic dress code, can gain the highest scientific and social achievements, Aslani explained.
July 12th marks the day when some people were martyred while protesting against Reza Shah Pahlavi (ruler of Iran from 1925 to 1941) who forced women to remove their hijab in Goharshad Aqa Mosque in Mashhad. The incident happened on July 12, 1935.
The world marks Hijab Day on February 1st. World Hijab Day is an annual event founded by Bangladeshi-American activist Nazma Khan in 2013. Its stated purpose is to encourage women of all religions and backgrounds to wear and experience the hijab. Event organizers describe it as an opportunity for non-Muslim women to experience the hijab.
NM/MQ/MG