Intl. conference to address troglodytic architecture in Iran
July 15, 2018 - 9:9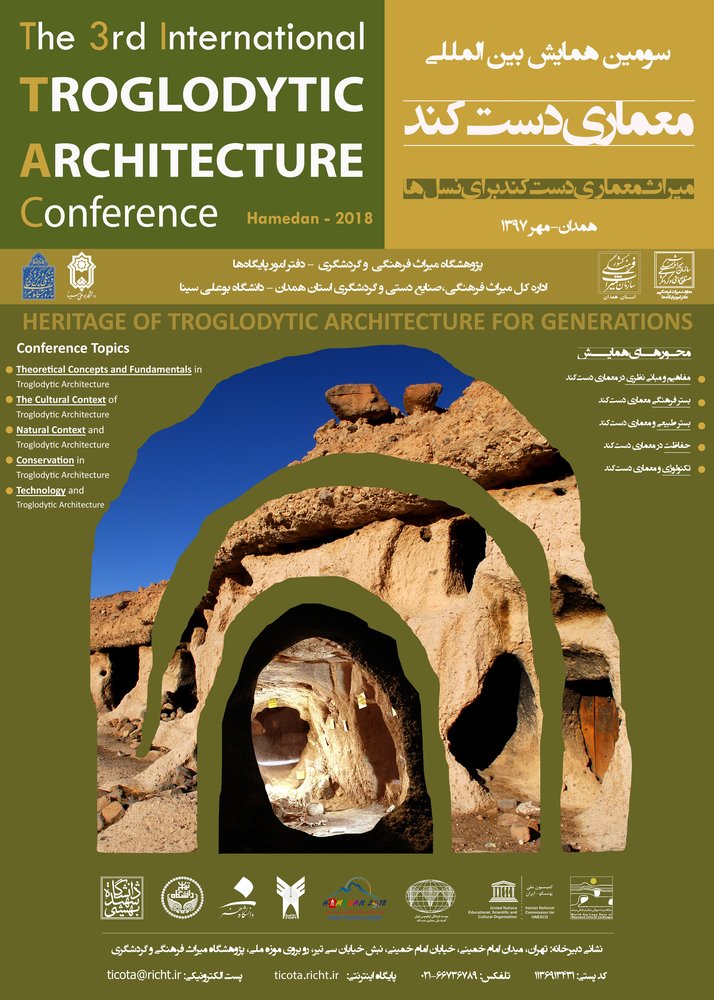 TEHRAN – Tens of experts, researches and academia will discuss arenas of troglodytic architecture in Iran during an international conference, which will be held in Hamedan in October.
The 3rd International Troglodytic Architecture Conference aims to explore topics ranging from fundamentals, technologies, culture to the nature of troglodyte architecture.
"Heritage of Troglodytic Architecture for Generations" has been adopted as the theme of the conference, which is organized by the Research Institute of Cultural Heritage and Tourism.
"These structures were not considered as the creative artistic masterpieces of their builders. Troglodytic structure became forgotten while many other native assets were lost … though they were filled with life and creativity," says an introduction to the conference.
"We hope that through holding the third international conference on troglodytic architecture in Iran, that is a rare phenomenon globally, the researchers pay even more attention to this creative art of the human being… it helps to understand our invaluable heritage better… something that our architecture and urban planning is in dire need of."
A typical home in the historical Kandovan village, northwest Iran
The organizers also say "We aim to take a positive step toward a better understanding of this type of architecture through holding these conferences."
The historical Kandovan village in northwest Iran is one the most famous examples of troglodytic architecture in the country. Its abundant ice-cream cone-shaped homes are resembling that of Turkey's Cappadocia.
AFM/MQ/MG