Iranian doc on Shias in Azerbaijan dubbed into Azerbaijani  
July 16, 2018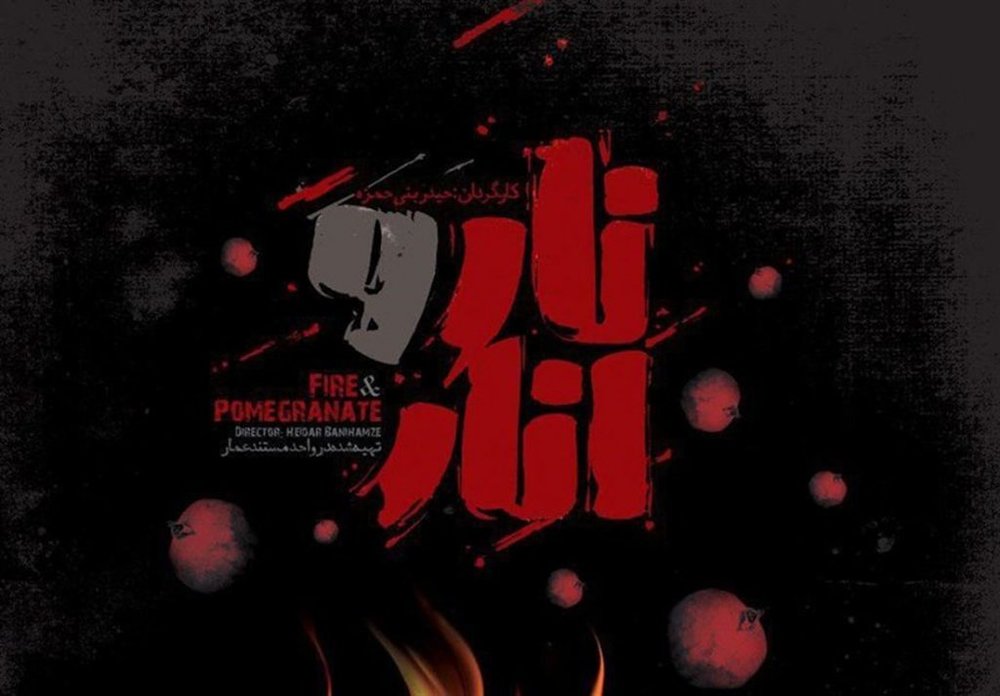 TEHRAN – "Fire and Pomegranates", Iranian filmmaker Heidar Bani-Hamzeh's documentary about the Azerbaijani Shia center of Nardaran, has recently been dubbed into Azerbaijani, a public relations team announced on Sunday.
"In this film, we tried to present the real face of Azerbaijani President Ilham Aliyev who pretends he is the symbol of the Azerbaijani Muslims and also the leader of the Muslim Unity Movement Taleh Bagirov," producer Amir Mehryazdan once said in a review session for the film.
"The documentary gives a real insight into Azerbaijan and the audience will see the cruel side of the country that has been concealed behind its tourist attractions," he added.
The documentary was critically acclaimed during the 8th Ammar Popular Film Festival in Tehran in January of this year. The festival takes a global view of cultural, socio-economic, environmental and political issues that may endanger peace, freedom and justice in the world.
Photo: A poster for "Fire and Pomegranates" by Iranian filmmaker Heidar Bani-Hamzeh
MMS/YAW