Britain seeking finest solutions to expand trade ties with Iran
July 19, 2018 - 11:27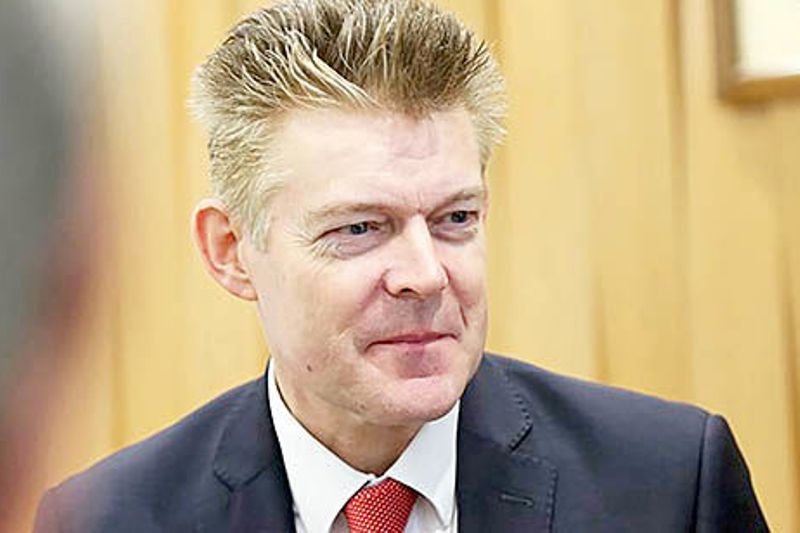 TEHRAN- Director of the Department for International Trade at the British Embassy in Tehran Keith Wellings told IRNA on Wednesday that his country is looking for the best options to improve its ties with Iran in the framework of Joint Comprehensive Plan of Action (JCPOA).
The British government, as its European allies, has vividly announced its tendency in continuing its cooperation with Iran despite the U.S. decision of pulling out from Iran nuclear deal, he said.
"Although U.S. withdrawal from JCPOA has harmed the deal's dynamicity, trade with Iran will be continued with no change," Wellings added.
The British official named banking issues as the main challenge on the way of boosting Iran-Europe trade which should be coped with as soon as possible.
As Wall Street Journal reported on Monday, the French, British and German governments have told Iran they are exploring activating accounts for the Iranian central bank with their national central banks in a bid to open a financial channel to keep alive the Iranian nuclear deal, according to several European officials.
The move is the first concrete sign that Europe could deliver on its promise to take steps to sustain the Iranian nuclear deal, setting European governments squarely against the Trump administration's Iran sanctions policy aimed at isolating Tehran economically.
Following the U.S. withdrawal from the deal in May, Iran has said it would stop complying with the nuclear deal unless it continues to receive the economic benefits of the 2015 agreement. That deal saw most international sanctions on Tehran lifted in exchange for strict but temporary restrictions on Iran's nuclear work.
HJ/MA