'Hollow threats' by U.S. rulers not deserving response: Rouhani
July 26, 2018 - 11:7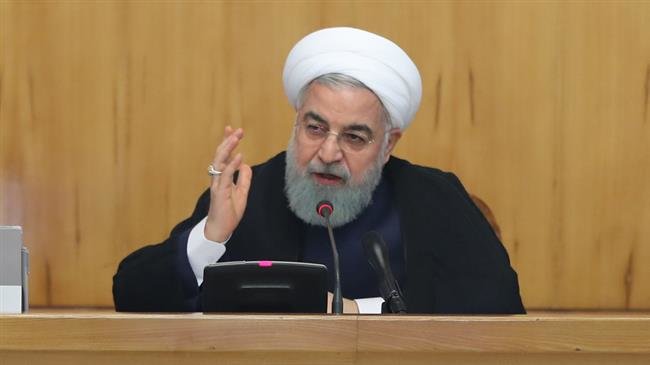 TEHRAN – President Hassan Rouhani on Wednesday dismissed the recent hostile comments by American officials against Iran as "baseless and unfounded," stressing that their "hollow threats" do not even deserve a response.
Rouhani said national unity is the antidote to all threats against Iran by the Trump's White House.
"The Iranian nation's resistance, unity, integrity and indifference to their threats and plots, plus attempting to thwart the enemies' threats provide the most powerful response to the worthless remarks of the American officials," Rouhani said.
After Rouhani warned the U.S. to stop hostile moves against Iran and warned that war against Iran will be the "mother of all wars", Trump made a tweet threatening military attack against Iran. In his all-caps Twitter, Trump said, "NEVER, EVER THREATEN THE UNITED STATES AGAIN OR YOU WILL SUFFER CONSEQUENCES THE LIKES OF WHICH FEW THROUGHOUT HISTORY HAVE EVER SUFFERED BEFORE."
Speaking at a cabinet meeting, Rouhani said the Iranian nation has from the start stood up to the American leaders' misconduct and their lack of commitment to their obligations.
The president further said domestic efforts aimed to increase production and exports as well as closer public cooperation with the government would be a "decisive response" to plots.
He also said Tehran has taken legal efforts in the international arena to confront the United States' misdeeds, pointing to a complaint Iran recently filed with the International Court of Justice over Washington's decision to re-impose sanctions against Iran after U.S. President Donald Trump withdrew his country from the 2015 multilateral nuclear deal.
MH/PA