"Iranians have always responded to threats with threats and to respect with respect"
Tehran says U.S. must abandon idea of talks 'under shadow of threats'
July 25, 2018 - 21:36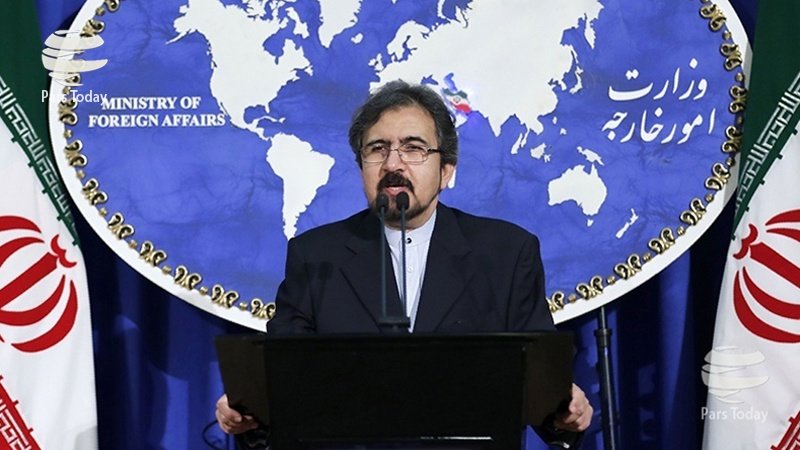 TEHRAN – On Wednesday, Iran's Foreign Ministry said the U.S. government must abandon "forever" the idea of "one-way negotiations" with Iran "under the shadow of threats".
The statement by the Iranian Foreign Ministry spokesman Bahram Qassemi was a response to President Donald Trump who said on Tuesday that the United States is ready to make a "real deal" with Iran. Trump's remarks came just two days after he threatened Iran will military attacks that "the likes of which few throughout history have ever suffered."
Speaking during the National Convention in Kansas City, Missouri, Trump said, "And we'll see what happens, but we're ready to make a real deal, not the deal that was done by the previous administration which was a disaster."
The Iranian Foreign Ministry spokesman said it is necessary that the U.S. government "not to be after repeating their failed experiences".
Qassemi described the people of Iran as a brave and civilized nation who enjoy rich history, culture, intelligence and wisdom, and said the Iranians have always responded to threats with threats and to respect with respect.
He further noted that the Iranian nation will never hesitate to defend themselves against excessive demands, foreign domination and pressures.
"America must know that the modern world and era is not an age of hegemony, bullying, … and unidirectional thinking anymore."
"The United States must keep its limits and recognize its position at this point of time. It must also make greater efforts to understand the place and role of Iran."
SP/PA