Leaders of India, Russia meet, pledge to strengthen bilateral defense ties
July 29, 2018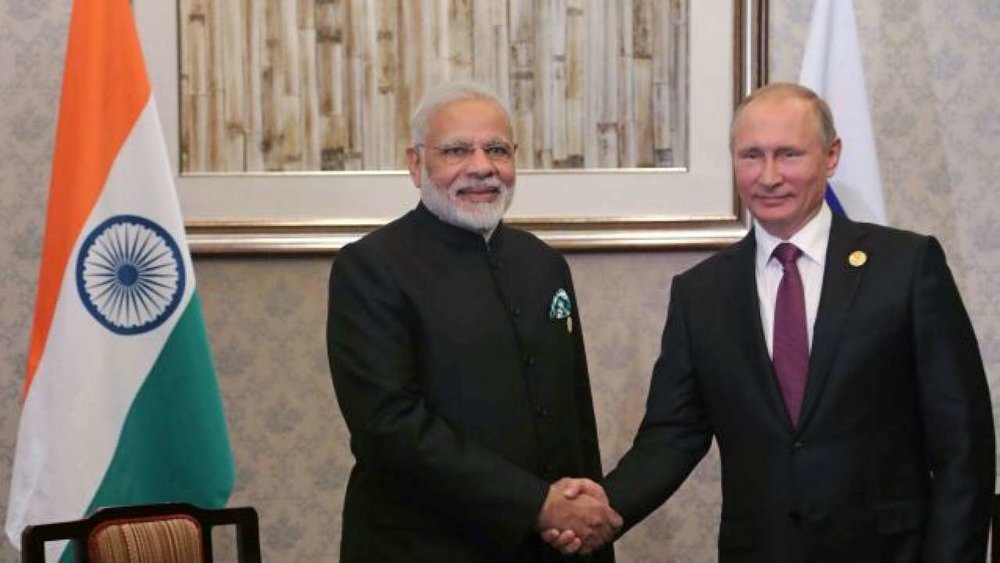 TEHRAN - At a time when strains have developed in India-U.S. relations, the proximity is growing between New Delhi and Moscow. On the margins of the 2018 BRICS Summit in Johannesburg, India and Russia discussed a host of bilateral issues, including cooperation in the defense sector.
The discussions took place during a meeting between Indian Prime Minister Narendra Modi and Russian President Vladmir Putin. Both leaders, according to a statement issued by India's ministry of external affairs, had a 'comprehensive discussion'.
"Both leaders had a comprehensive discussion on bilateral issues of mutual interest, especially in trade and investment, energy, defense, and tourism," India's external affairs ministry spokesperson Raveesh Kumar tweeted.
India and Russia have strengthened bilateral ties since the relationship was given the status of 'Special and Privileged Strategic Partnership' during Putin's visit to India in 2010.The two sides are in advanced talks to finalize a lucrative $ 1.1-billion deal for new medium lift helicopters to be used by India's defense and home ministries.
Modi and Putin previously met in the Russian resort city of Sochi in May following the election of Putin as President for the fourth time. Putin is scheduled to visit India later this year for a bilateral summit.
Meanwhile, the growing strains in India-U.S. relationship are increasingly visible now, after the U.S. Secretary of State Mike Pompeo canceled his visit to India and went to North Korea, which mandarins in New Delhi took as a snub.