Iran, Indonesia sign MOU on women's empowerment
July 31, 2018 - 11:16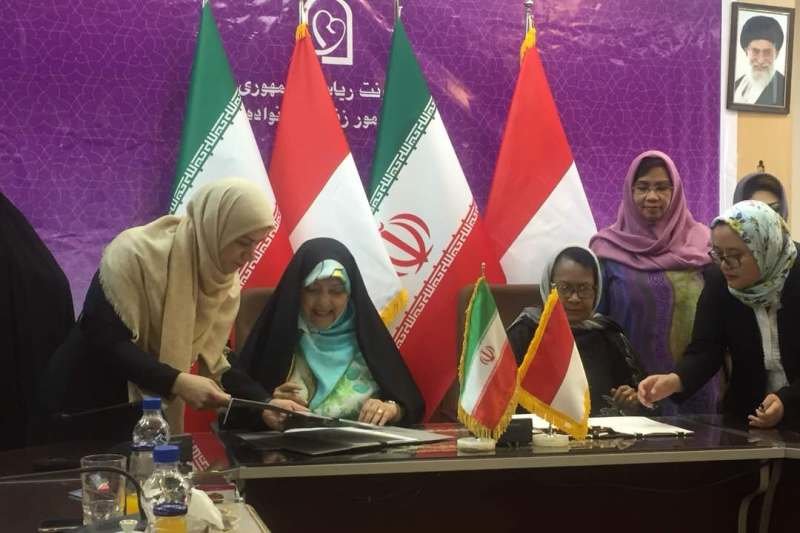 TEHRAN – The Iranian Presidential Department for Women and Family Affairs and the Indonesian Ministry of Women signed a memorandum of understanding on empowering women here on Monday.
The MOU was signed by Iranian Vice President for Women and Family Affairs, Masoumeh Ebtekar and the Indonesian Minister of Women's Empowerment and Children Protection Yohana Susana Yembise.
It is aimed at empowering women, supporting children and promoting the resilience of family based on equality, respect and mutual benefit, IRNA reported.
The MOU includes 9 clauses with the purpose of developing women's role in policymaking and supporting women and children against violence.
It also follows the aim of increasing women's role in business and technology, especially information technology, promoting women's economic empowerment in the family and exchange of experiences about women and children.
The MOU is valid for two years and can be extended for the same period.
Women make up half of the 80 million population of Iran.
NM/PA