Louvre show wraps up months of boom in Tehran museum visits
July 31, 2018 - 10:54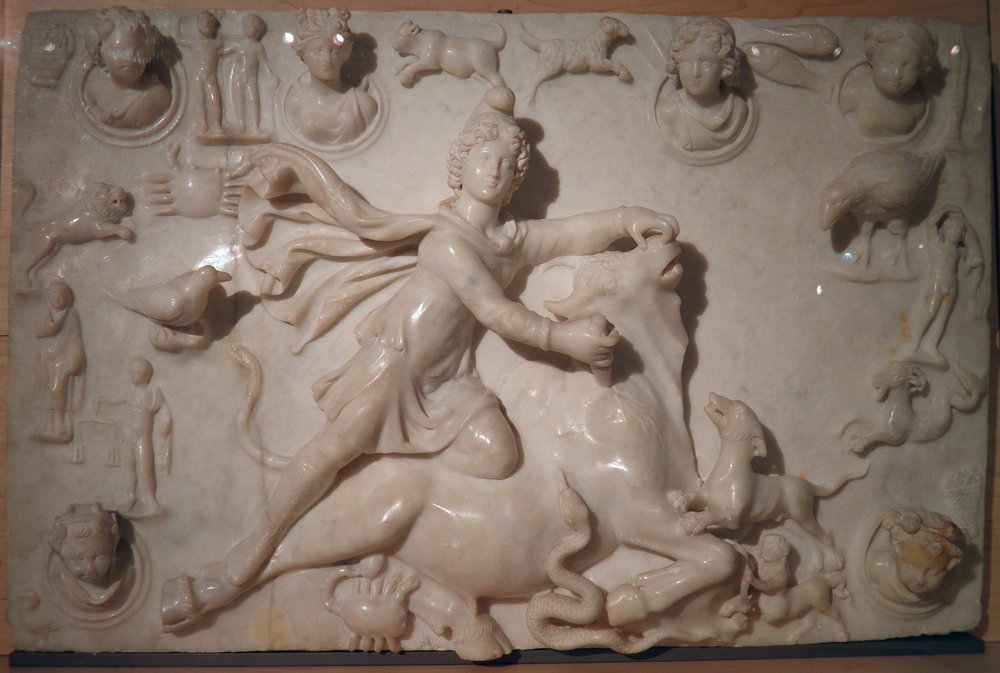 TEHRAN - A momentous Louvre show came to an end at the National Museum of Iran on Monday.
The exhibit pulled in over 250,000 nationwide visitors since the opening date on March 5.
"The Louvre show has been visited by over 250,000 people including administration and international officials and diplomats, artists and other personalities," Mehr quoted Mohammadreza Kargar, a cultural heritage official, as saying on Sunday.
Historic relics of the show will be collected on Tuesday to be returned to France, he added.
French Foreign Minister Jean-Yves Le Drian attended the opening ceremony of the exhibit which was then deemed by many as a triumph of cultural diplomacy between Iran and the West despite political tensions which were still in place.
It put on show some 50 works including 2,400-year-old Egyptian sphinx, a bust of Roman emperor Marcus Aurelius and drawings by Rembrandt and Delacroix and other artifacts linked to Greek, Egyptian and Mesopotamian culture, as well as objects from ancient Iran.
A highlight of the show was a relief with ancient Iranian origins dating back to 2nd or the 4th centuries CE. Titled "Mithra killing the Bull", it represents Iranian god Mithra sacrificing a bull. Being unearthed in modern Lebanon, the relief also depicts busts of the four seasons, the busts of the moon and the sun as well as the twelve signs of Zodiac. The work of art is reportedly a symbol of the rebirth of nature and the cycle nature of time.
In parallel with the Tehran event, the Louvre also presented "The Rose Empire Masterpieces of 19th-Century Persian Art", which showcased a vast collection of Qajar-era (1785-1925) objects at France's Louvre-Lens art museum from March 28 to July 22.
The Tehran's Louvre show was supposed to wrap up in June, however, it was extended until July 30 due to receiving warm welcome from museumgoers. It was the first large-scale exhibition by a major Western museum in Iran.
PHOTO: "Mithra killing the Bull", one of the loaned objects at Tehran's Louvre show, which ended on March 5 at the National Museum of Iran.
AFM/PA