Tehran exhibit features artworks back from Louvre-Lens
September 12, 2018 - 23:42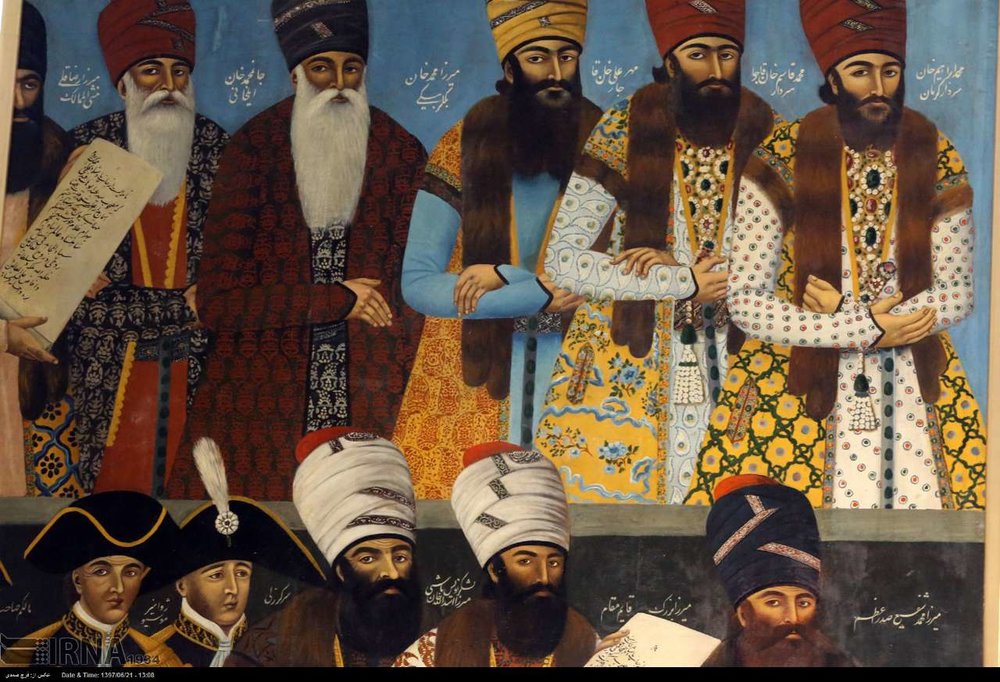 TEHRAN – On Wednesday, an exhibition of Qajar-era (1785-1925) objects, which France's Louvre-Lens had borrowed earlier this year for a home show, opened its doors to the public at the UNESCO-registered Golestan Palace in downtown Tehran.
The opening ceremony followed by a specialized meeting in which several experts including author Ardeshir Salehpour and architect Mohammad-Javad Mahdavinejad delivered lectures on Iranian literature, tazieh (Iranian passion play), architecture and urban landscape during the Qajar epoch.
The objects, which are dominated by paintings, drawings, and photographs, went on show at the Louvre-Lens art museum from March 28 to July 22.
Titled "The Rose Empire Masterpieces of 19th-Century Persian Art", the Louvre-Lens exhibit also featured counterpart selectees loaned from private collectors and major European, North American and Middle Eastern institutions.
Experts say, that the art created during this period is widely deemed as original and rich driven partly by exceptionally-talented court artists.
The Qajar-era is one of the most fascinating periods in Iran's history, embracing European modernization while maintaining its identity.
A main tourist destination, the lavishly decorated Golestan Palace is home to some 82,000 historical objects which are kept in its museums. It also embodies a successful integration of earlier Persian crafts and architecture with Western influences.
Golestan Palace became a center of Qajari arts and architecture of which it is an outstanding example and has remained a source of inspiration for Iranian artists and architects to this day.
A triumph of cultural diplomacy
In parallel with the "The Rose Empire", Tehran hosted a Louvre show deemed by many as a triumph of cultural diplomacy between Iran and the West. The show was visited by over 250,000 people including administration and international officials and diplomats.
It put on show some 50 works including 2,400-year-old Egyptian sphinx, a bust of Roman emperor Marcus Aurelius and drawings by Rembrandt and Delacroix and other artifacts linked to Greek, Egyptian and Mesopotamian culture, as well as objects from ancient Iran.
PHOTO: Detail shows a massive oil-on-canvas painting which was put on show at the Louvre-lens from March to July 2018. It depicts Qajar-era politicians, courtiers and military aids.
AFM/MQ/MG