Louver extends Tehran show due to popularity
June 9, 2018 - 21:43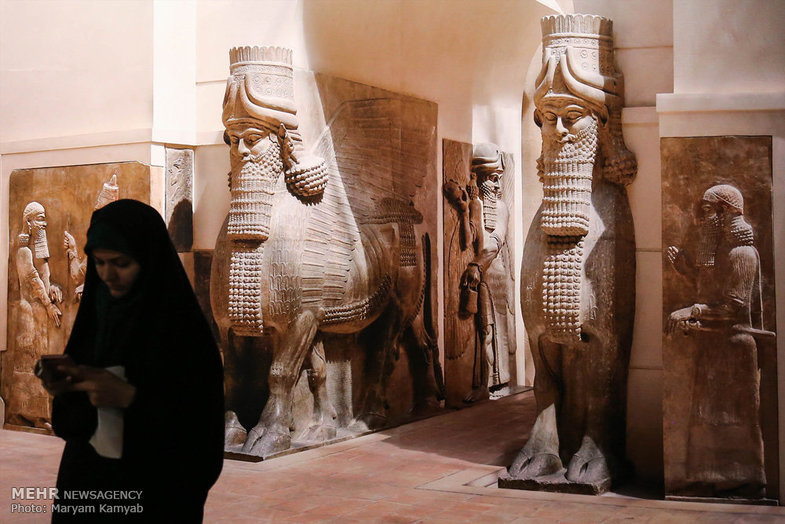 TEHRAN - A landmark Louvre show in Tehran has been extended until July 30 by popular demand, the Cultural Heritage, Handicrafts and Tourism Organization has said.
The show is the first large-scale exhibition by a major Western museum in the country. It was supposed to come to an end on June 8.
"The Louver show in Tehran has been extended for 50 days as it received an enthusiastic welcome by cultural aficionados and museumgoers and due to respect for this cultural approach," CHTN quoted CHHTO Deputy Director Mohammad-Hassan Talebian as saying.
Referring to joint efforts made by the Organization and the National Museum of Iran, Talebian said that the Louvre president Jean-Luc Martinez has accepted the extension.
Upon a previous agreement reached between the Louvre and Iranian authorities, the Louver show was supposed to be transferred to the Khorasan Great Museum in Mashhad, after it came to an end in Tehran.
However, the scheme was revoked when it failed to obtain a comprehensive insurance coverage, the official said.
"A total of 104,047 people explored the exhibit from March 5 to April 2, which is a stunning figure …. We had estimated to have some 100,000 visitors over the course of three months," Jebreil Nokandeh, the museum's director, said in May.
The exhibition puts on show some 50 works including 2,400-year-old Egyptian sphinx, a bust of Roman emperor Marcus Aurelius and drawings by Rembrandt and Delacroix and other artifacts linked to Greek, Egyptian and Mesopotamian culture, as well as objects from ancient Iran.
In parallel with the Tehran exhibition, the Louvre-Lens present a vast collection of objects handcrafted by Qajar-era (1785-1925) talented Iranian court from March 28 to July 22.
Caption: An undated photo depicts a woman visiting a Louvre show at the National Museum of Iran in downtown Tehran.
AFM/MQ/MG