Britain seeking to boost museum cooperation with Iran
September 3, 2018 - 17:47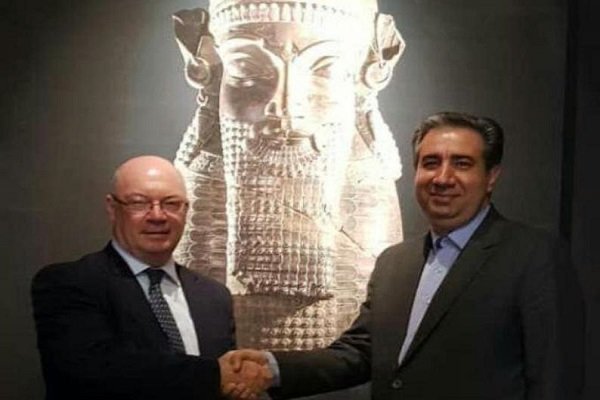 TEHRAN -A high-ranking British delegation visited the National Museum of Iran in Tehran on Saturday, seeking to step up bilateral contacts in museum spheres. 
UK Minister of State for the Middle East at the Foreign and Commonwealth Office Alistair Burt, London ambassador to Tehran Rob Macaire and the National Museum of Iran's director Jebrael Nokandeh exchanged views on expanding cultural ties and holding joint exhibitions in the two countries, Mehr reported.
Burt touched upon the role of museums on developing close relations between the two nations, saying he was among those who had issued the license of releasing Cyrus Cylinder for its exhibition in Tehran.
Nokandeh, for his part, hailed an upsurge in the museum-related cooperation. He expressed hope that the UK government would provide special support for showcasing antique items in Iran.
PHOTO: Alistair Burt (L) shakes hands with Jebrael Nokandeh at the National Museum of Iran on September 1, 2018.
AFM/MG