Iran to open interest section in Riyadh
August 4, 2018 - 19:29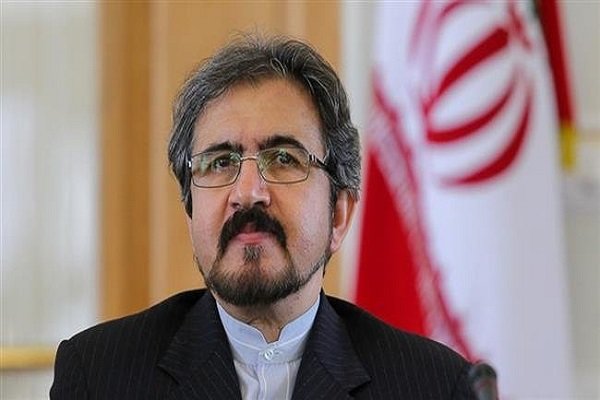 TEHRAN – After years of diplomatic blackout between Iran and Saudi Arabia, Tehran plans to soon open an interest section in Riyadh. 
In an interview with PANA news agency published on Saturday, Foreign Ministry spokesperson Bahram Qassemi announced that the Islamic Republic's plan for the interests section is well underway.
He said Mohammad Alibak, currently director of the Foreign Ministry's Oman and Yemen Office, will be appointed as head of Iran's interest section in Riyadh.
Qassemi also voiced Iran's readiness to hold negotiations with Saudi Arabia to heal the rift, saying Tehran has not rejected calls for mediation by third countries. However, he said, Saudi Arabia appears to be reluctant to mend ties with Iran.
"We believe that the problems originate mostly from inside Saudi Arabia. Because of some internal problems that Saudi Arabia is facing and certain foreign issues, Mr. Trump's election (in the U.S.) and the relations he has established with Saudi Arabia, and Trump's analyses of Iran, they (Saudis) are somehow under the illusion that they may win more concessions from Iran through patience."
On the future of diplomatic relations between Tehran and Riyadh, Qassemi said Switzerland has been representing Iran's interests in Saudi Arabia under an agreement reached with Bern eight months ago.
"Advances have been made in the past two weeks, and I believe there are signs that (Iran's) Interests Section office would open and become active."
The spokesperson then pointed to the international anger at the U.S. and Washington's policies towards its age-old allies, saying even Persian Gulf littoral states "are worried about Trump's policies, because they have the feeling that Trump is only seeking to empty their pockets."
Tensions ran high between Tehran and Riyadh after Saudi Arabia's execution of prominent Shiite cleric Sheikh Nimr al-Nimr in January 2016, and a subsequent attack by outraged Iranian protesters on the Saudi embassy in Tehran, which resulted in the Arab country's decision to sever its ties with the Islamic Republic. The senior Iranian officials including Leader of the Islamic Revolution condemned the move.
Prior to the embassy attack, a deadly crush of Hajj pilgrims in September 2015 caused friction between Tehran and Riyadh. Tehran blamed mismanagement for the incident. More than 460 Iranians lost their lives in the crush. So far Saudi Arab has refused to compensate the families of the victims.
SP/PA