North Korean FM to visit Tehran: KCNA
August 4, 2018 - 20:52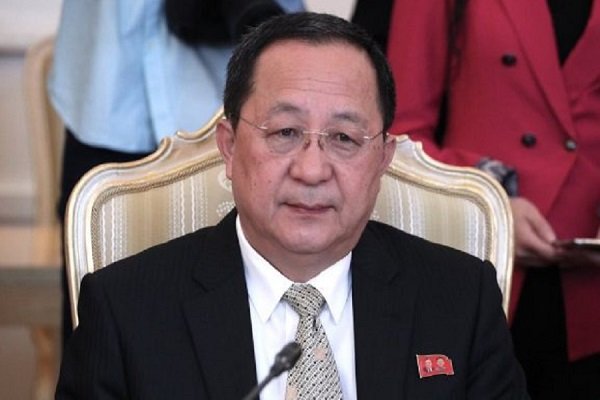 TEHRAN - The North Korean minister of foreign affairs will conduct an official visit to Iran following his recent trip to Singapore, the Korean Central News Agency (KCNA) reported on Thursday.
Iran's Foreign Minister Mohammad Javad Zarif was also in Singapore earlier this week to take part in the 51st ministerial session of the ASEAN, and to sign the Treaty of Amity and Cooperation with the bloc. He wrapped up his visit early Saturday to fly back to Tehran.
The news agency did not mention any further details about the visit of Ri Yong Ho to Tehran.
Since the beginning of the year, Ri has visited China, Russia, Azerbaijan, Turkmenistan, Tajikistan, Singapore, and Sweden.
The KCNA stated that Ri met with his Iranian counterpart during a Non-Aligned Movement (NAM) meeting in Baku, Azerbaijan, in April.
A North Korean delegation involving two high-level officials visited Iran around this time last year, with KCNA indicating the purpose of the visit was to attend the inauguration ceremony of President Hassan Rouhani, who was re-elected for a second term in May.
SP/PA