5 new ATR aircrafts land in Tehran
August 5, 2018 - 21:3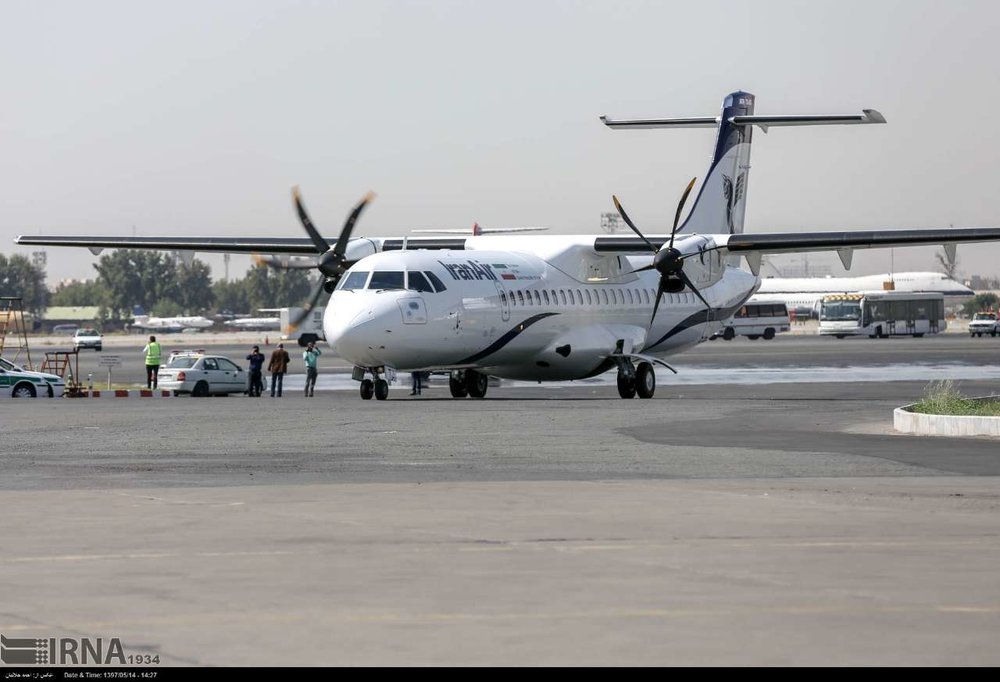 TEHRAN- Five new ATR-72600 passenger aircrafts landed in Tehran's International Mehrabad Airport on Sunday morning just before renewed U.S. sanctions go into effect, IRNA reported.
Making remarks during the receiving ceremony of the aircrafts, Iranian Transport Minister Abbas Akhoundi called delivering the ATR passenger aircrafts to Iran as the European Union's positive step towards fulfilling its obligations.
Iran Air ordered a total of 20 aircrafts from ATR and the newly arrived aircrafts make the total number of the Franco-Italian company's deliveries to Iran 13, by the time.
ATR has been lobbying the U.S. Treasury to allow it to take advantage of the normal wind-down period for Iran business by giving it temporary new licenses.
The U.S decision on Iran has raised question marks over whether ATR can reach a target of stabilizing annual deliveries at 80 aircrafts in 2018.
The planemaker has said it will suffer financial damage if it cannot deliver the aircraft it has already produced following earlier U.S. approvals, and is looking for alternative buyers, Reuters reported.
HJ/MA