By Syed Zafar Mehdi
"Saudi-led coalition has failed to achieve any progress in war against Houthis in Yemen"
August 9, 2018 - 9:16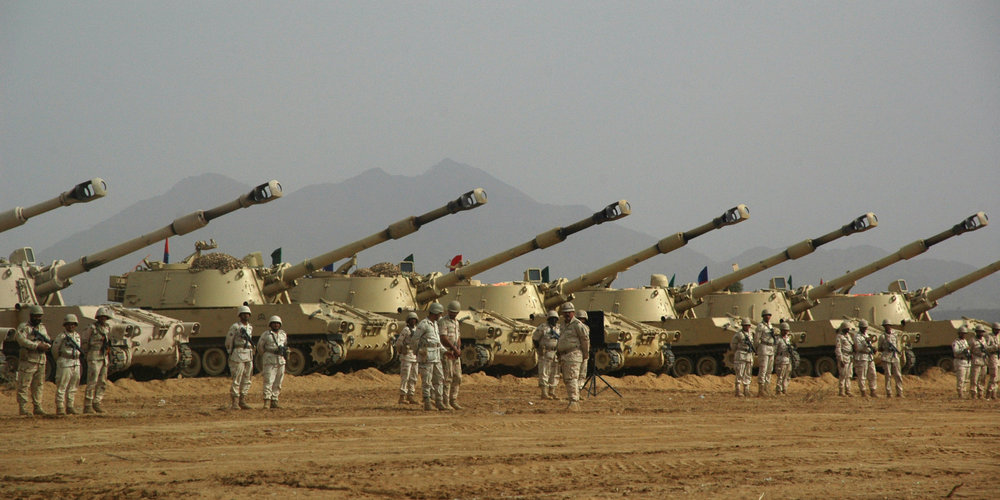 The Saudi-led coalition's war in Yemen has triggered world's worst humanitarian crisis with thousands of deaths over the past three years and more than 22 million people in need of assistance. There are now reports about a major outbreak of cholera due to indiscriminate and heavy Saudi-UAE bombardment, with logistical and weapons support from the U.S.
Fatik al-Rodaini is a senior Yemeni journalist, human rights activist and founder of Mona Relief Charity based in Yemen. In a free-wheeling interview with Tehran Times, he spoke about the plight of Yemenis and why the world is not interested in Saudi's war in Yemen, the worsening situation in the port city of Hodeidah, the rising number of cholera cases, duplicity of the UN, and why the war is likely to continue.
Following are excerpts from interview:
Q. Yemen is facing the world's worst humanitarian crisis with 22.2 million in need of assistance, and millions on the brink of famine. Why is the world not interested in the plight of Yemenis?
A. The world clearly knows what is happening in Yemen but it has chosen to ignore it. The first reason is that our voice as Yemenis is not very strong and cannot be heard by the outside world. The mainstream western media does not highlight out plight because it's not in their interest.
Secondly, the Yemeni embassies around the world refuse to give visas to foreign journalists to enter the country and report on the situation here. They are afraid of the truth. They don't want the world to know what is going on in Yemen.
We really need to raise our voices so that the world wakes up to our plight. People around the world need to pressurize their governments and leaders to stop the war in Yemen. They need to push their governments to support humanitarian efforts in the war-ravaged country where millions are on the brink of famine.
It is important to note that the Saudi government has used its PR very effectively to hide its horrendous war crimes in Yemen. It has used money and influence to make sure the Western media does not show the true picture of war in Yemen.
Q. At least 55 people were killed in the port city of Hodeidah last week in Saudi-UAE air raids, supported by the U.S, widely described as a 'massacre'. How is the situation there now? Do Houthi rebels maintain control over the city?
A. The situation in Hodeidah is very deplorable as people living there are extremely poor and suffering the consequences of Saudi-imposed war since past three years. After the latest air raids, the situation has become even grimmer. People are relocating to relatively safe areas but since majority of them are poor they cannot afford to move. They are living dangerously.
In Hodeidah, there are around 600,000 people living in and around the city, and according to the UN, at least 35,000 families have been displaced in past two months because of heavy Saudi-led coalition shelling. For now, Houthis maintain control over the city.
Q. World Health Organization (WHO) has warned of a "major wave" of cholera cases in Yemen after a series of air raids by Saudi-led coalition destroyed water facilities and medical infrastructure in Hodeidah. What is being done to prevent the outbreak of cholera and other diseases?
A. Yes, the WHO has said that Yemen is likely to be struck by another major wave of cholera cases and said they need a 3-day truce to allow vaccinations in northern provinces, which is most vulnerable.
As a matter of fact, cholera outbreak has happened previously too, between April 2017 and July 2018, affecting 1,115,378 people with 2,310 associated deaths reported across the country. Very little is being done to address the issue because almost 50 percent of health facilities are not fully functional in the country. The latest cholera outbreak has underscored the impact of the failing health system in Yemen.
Also the collapsing urban water and sanitation systems, deteriorating water and sanitation conditions in rural areas, and lack of means to maintain personal hygiene and purchase safe drinking water all have contributed to one of the worst cholera outbreaks in Yemen.
Besides, the raids that are being carried out by Saudi-led coalition on water tanks, wells, and other water sources have made the situation grim, resulting in diseases like cholera.
Q. According to a new investigative report, Saudi-UAE military coalition battling Houthi rebels in Yemen - with U.S. logistical and weapons support - have entered secret deals with al-Qaeda and recruited hundreds of the group's fighters. Does that puncture U.S. claims of fighting the terror group?
A. Indeed. The U.S. war machinery has never been sincere in its so-called 'war against terrorism. By allying with terror groups like Al-Qaeda, the U.S., Saudi Arabia, UAE and others involved in the Yemen war stand exposed. It will now give rise to other radical groups in the country and the region.
Q. The Saudi-led coalition was responsible for more than half of child casualties in Yemen last year, UN report said in June. Yet there are no sanctions imposed on Saudi or UAE by the world body. Isn't it duplicity?
A. It is of course duplicity. We saw in the news that UN had put the Saudi-led coalition in a draft version of the UN's annual blacklist for grave crimes against children in Yemen. The draft version mentioned that the Saudi airstrikes led to killing and maiming of Yemeni children, with 683 child casualties attributed to it. In the draft it was verified that out of the 552 children killed (398 boys, 154 girls), the majority - 370 - were attributed to the coalition, which was also blamed for 300 child injuries. But, for some unspecified reasons, the world body later shelved the report and removed the name of the Saudi-led coalition from its blacklist. That is how treacherous they can be.
Q. The UN special envoy for Yemen has said he will be inviting the warring sides for talks in Geneva, in a bid to end the devastating civil war. Do you think it will materialize?
A. Yes, that will be helpful to some degree, if that really happens. But, both sides must be ready to make concessions. Otherwise, talks will fail as the previous talks held between the two sides in Kuwait and Geneva failed.
Q. Yemeni resistance fighters are portrayed as "Iran proxy fighters" by the international media even when the U.S. State Department has admitted in leaked cables that Houthis are not Iran's proxy and they received neither funding nor weapons from Iran. Do you think it's a mere excuse for the Saudi-led alliance to continue war in Yemen?
A. Yes, it is a mere excuse for the Saudi-UAE coalition, supported by the U.S., to continue the war in Yemen, because they just want to put pressure on Iran, the country that has refused to be bullied by the U.S. The fact is that the Saudi government does not want the corrupt and tyrant government in Yemen to be overthrown by the people of Yemen.
Q. Israel's Benjamin Netanyahu has expressed his interest to join the Saudi-led coalition in Yemen. Is it because of Tel Aviv's cozy relationship with Riyadh and the fact that Saudis have failed to militarily overpower Yemeni rebels?
A. Saudi and its allies have failed to achieve any progress in the war against Houthis in Yemen. If Netanyahu wants to join the war in Yemen, it will obviously benefit Riyadh, which shows they have got shared interests.
Q. Do you see the war in Yemen ending anytime soon? Do Yemenis have any reason to be hopeful?
A. I think the war will continue as long as Saudi and its allies fighting in Yemen have interests. People in Yemen are tired of the war and they want peace with dignity. They want to lead normal lives again.