Iran's first goalkeeper Taari passes away
August 11, 2018 - 19:44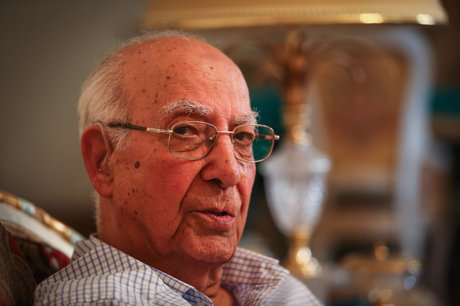 TEHRAN – Iran national football team first goalkeeper Ghorban Ali Taari passed away at the age of 93 on Friday.
Tarri, who was born in Tehran, started his goalkeeping career in Shahin football club.
He also played in Daraei, Taj and Persepolis.
Taari played just one match for Iran national football team.
On May 28, 1950, the keeper represented Iran in the match against Turkey in Istanbul, where the Persian suffered a 6-1 loss against the hosts.
Taari will be laid to rest on Sunday in Tehran's Behesht-e Zahra Cemetery.
Tehran Times staff wish to express deepest sympathy and condolences to his bereaved family.